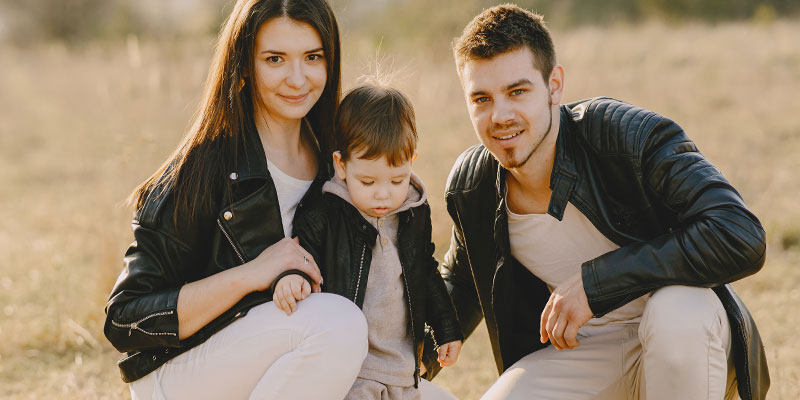 A leather jacket should be present in anybody's wardrobe, regardless of gender. It is an outfit designed for multifunction. If you are looking for something that is easy to wear, yet stylish then it is just the thing for you. Hence, it does make a delightful gift to give in the holiday season. However, to convince you further, we have provided a detailed overview of what makes it an ideal present for anyone.
Why choose a leather jacket as a present?
Ultra-Fashionable
A leather jacket can go with any outfit that you wear. Furthermore, it can either be dressed down or up depending on occasion. Pair it with a chic dress or just don it upon denim jeans. No look is the wrong look.
Affordable
Like any other piece of apparel, you will find it to cost different from one brand to another. However, a high-quality leather jacket is never totally out of range. The normal range of price starts from $139 to $300.
Investment
It is most definitely an investment. There is rarely any chance of a leather jacket getting torn or ruined in any way. Hence, even if you go a bit overboard while spending on it, it will last you a good while.
Universal Outfit
There is no age or gender limitations when it comes to wearing a leather jacket. The fashion is still going strong and you will always see it even on celebrities. Therefore, a leather jacket will never become outdated.
Top Styles to Give Away as Holiday Gifts
Winchester Distressed Leather Coat

This is an amazing Christmas present for older men like your father or uncle. The front button lined closure and shirt styled collar give it a decent vintage look. The below waist line length keeps it from becoming too dramatic.
Asymmetrical Leather Red Biker Jacket

This one is surely going to impress that special woman in your life. A clean cut and crisp design that gives off a laid-back yet edgy vibe. Made from high quality red leather makes it most appropriate for a Christmas present.
Black Multiple Pocket Biker Jacket

Biker jackets are always in style even if you are not a fan of riding bikes. What sets this one apart even more are the multiple pockets and zipped details.
Brown Bomber Jacket with Hood

This hooded jacket in beautiful tan dyed leather is the ultimate in comfortable yet stylish garments. It's zippered pockets and rib-knit cuffs and hems complete the look. The large hood lends it a feature that is both cool yet practical. It is cozy and comfortable enough to wear regularly. Two pockets on the chest and two on the waist give it plenty of storage.
Quilted Sleeves Asymmetrical Rustic Brown Motorcycle Leather Jacket

A brown jacket can go with a lot of outfits and is an essential addition to your closet. Most leather wearers go for black, but brown is a color that makes this style look more attractive and sturdier. The quilted design on the running from shoulder to elbow lends it a subtle classy detail. This jacket also has fitting belts included to adjust according to your size.
Fitted Rust Leather Double Zippered Perfecto Jacket

Leather jackets designed for women give a rough and classic look simultaneously. This one specifically has a slim cut with close fitting sleeves. The figure-hugging look will be flattering for any body type. The big lapels and cross zippers add that grunge feature that leather jackets are famous for. This is a piece that is timeless and will be suitable for woman of any age.
Women's Black Blazer Coat

A leather blazer! A perfect blend of classy and cool has never been tailored before. Leather blazers can be worn in the most elegant of surroundings without making you feel underdressed. It's comfortable material and lining makes it warm and wearable. If you have a friend who is involved in a lot of professional activities, this is a great choice for a present.