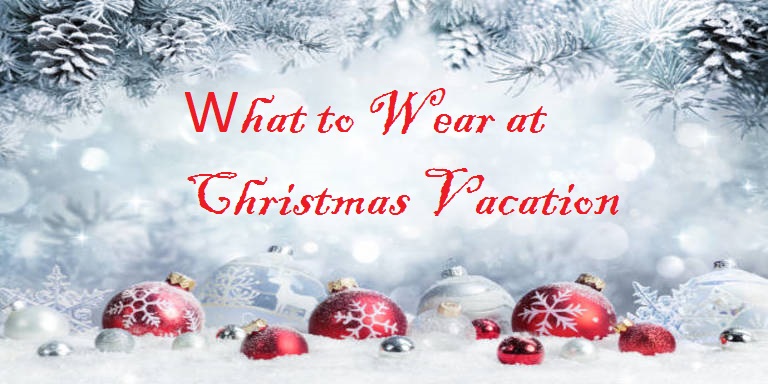 The Christmas holidays are drawing ever closer with all their cheer and gusto. Celebrations of all kinds have been affected throughout this year because of the unfortunate pandemic situation. However, once all the social distancing measures are set up in place the traditional preparations will be the same. Planning a Christmas meal, gift shopping and most importantly having a perfect outfit to wear.
Every year it is quite overwhelming to make all these choices and make the final look turn out amazing. We made it easier for you by compiling a list of pieces that you can put together in a second. Why aim to look just the same as last year when you can look stunning! Our selection of clothing items will help you accomplish that.
For really chic Christmas costumes, we looked through what the fashion-forward are wearing this year. As we expected, the outfits were far from disappointing. Reds and hints of sparkled are all the rage this season. But each of the dresses is not without an elegant air. The outfits we have chosen are wide enough in variety to suit different preferences. Therefore, you are sure to find one that will catch your eye and make everyone impressed at a Christmas party.
Floral dresses
Florals patterns can be seen in all kinds of wear this year. Floral jackets, skirts, and tops have been an ongoing trend seen on the runway and the media. Why not follow this pretty style on Christmas as well? A floral-patterned midi dress with plain black boots will make you pop immediately in a gathering. A simple look that will look elegant without much effort.
Slip dresses
You can never go wrong with a slip dress! Keep it basic in black or turn the heat up a notch by wearing a bright red one. Because it's Christmas after all! Red is the staple color of some good holiday season cheer. Make the extra feminine look slightly edgy if you want, by wearing a leather Christmas movie jacket on top. Plus, it will keep you warm when you step out in the cold.
Crewneck sweaters
Crewneck sweaters are a unisex look that is bound to look chic on anyone who wears them. There is something about the simplicity of this design that makes one appear so put together and graceful. Choose a neutral color if you aren't a fan of sharp colors. Or the best color for the holidays is, of course, the deep rich greens and reds. Pair it with comfortable slacks and the shoes of your choice and you are all set.
Zip-up sweaters
We cannot deny that zips look cool. Give a top a zip upfront and it will start looking way trendier just with that single addition. Sweaters with zip-ups are top tier category because they glam up your personality instantly. Along with looking like a totally effortless style that you just threw together in seconds. You can either keep it casual by wearing it with jeans or dress it up with a pair of tailored trousers. Either way, your outfit will the most unique among all the ones in the room.
Silk or Satin dresses
Perhaps you are looking for an outfit that is dressier because you have a fancy Christmas party to attend? Or maybe because you just feel like going for something extravagant after the whole sweatpants' lockdown look? Well, here is an option for the ladies who are all prepared to go formal. A satin or silk dress in a beautiful pastel shade or Christmas red will look feminine and elegant. Gathered ruffles at the waist, fitted sleeves, and a long flowy mid-length skirt would be a perfect style.
Tweed Cardigans
Tweed is simply the most quaint yet fashionable material. It keeps you warm and snug so being comfortable at a Christmas gathering will not be an issue. A tweed cardigan goes wonderfully with both pants and skirts. The elegant and clean silhouette it creates is unmatched by any other materials. Wear a basic black or white top underneath and long boots for the final touches.
Cable knit sweaters
A cable knit sweater is the ultimate piece if you are looking to be cozy and snug. While looking elegant and official even if you wear it with the right accessories. Perfect for a Christmas party at your work. Wear it with a tailored jacket and pants so you can look incredible at casual or professional environments. Cable knits also look great in vibrant colors like purples, reds, and deep green. The chunky cardigan with sleek pants is a distinct and amazing look.
Double-breasted blazer
Double-breasted blazers are a style that appears sophisticated and looks marvelous at any formal Christmas event. For a stunning contrast put the blazer together with a pair of PVC leather pants. If you specifically favor a black-on-black look even for Christmas, then this is the perfect outfit.
Wide-collared shirts
Button-down shirts are a great combination that is best for any occasion. Especially at Christmases when you want to look tasteful as well as dressed up. Wide collared button-downs look distinguished in any color. For a classic vibe wear them with straight-legged pants and a pair of stylish boots. Top it off with a coat to keep off the chill when outside. A unisex outfit that can be worn as formally or in family gatherings. It will be perfectly suitable for an evening round of drinks around the fireplace.
Graphic Sweaters
We decided to finish it off on a bang with a mention of graphic sweaters. Bold and chunky they are great for self-expression. Bowl everyone over with your modern minimalistic style in a graphic knitted top and jeans. A simple statement piece that will grab attention as soon as you enter a room. These were all the Christmas season costumes that are trending currently. You deserve to look your best over the holidays. So choose an outfit and give yourself a glow up to enjoy the festive season as best you can.