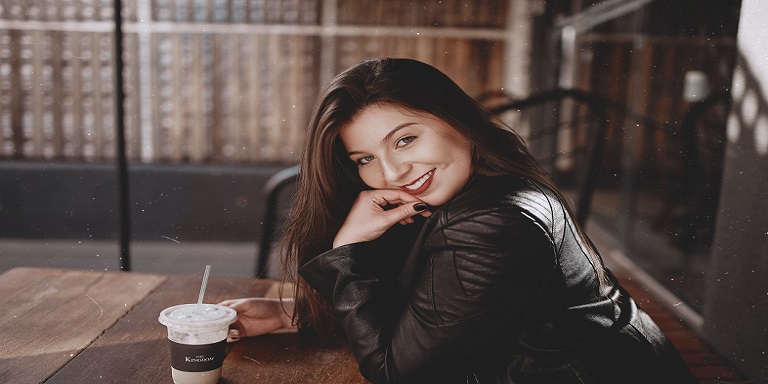 A leather jacket is a statement piece that is the coolest addition to a man's wardrobe. It looks amazing at first glance and that is the basic reason why people want to buy it. You might see celebrities and often wish to look as good as them in leather. We definitely have your back on this as our tips will make you look like a model.
Leather Quality
Not all jackets are tailored out of good quality leather. It is important to be able to identify if you are getting your money's worth. It is important not to compromise on the quality of leather when buying a jacket. Or else it will show and bring down your style.
The Fit of the Jacket
A leather jacket looks the best when it is well fitted. However, it should also not be so tight that you start feeling cramped after a while. Easy wear and good structure need to go together when you pick out a jacket.
Stitch of the Jacket
Stitching is a detail that should not be overlooked at all. Make sure the sewing and cutting are exceptional before making a purchase. A double-stitched jacket is what you should be going for.
Styles
Styling a leather jacket is something that you should be aware of how to do. Our list is of course going to help you with that. But knowing what suits you personally is the best way to make a fashion decision.
Biker Jackets With Basic T-Shirts
A biker jacket looks great with a white or black basic t-shirt. A pair of denim jeans and boots are going to keep you on-trend at all times.
Patterned Bomber Jackets
A patterned jacket is a unique blend of vibrant and an official look. Patterns always work best with plain shirts. So, layer it with a solid colored short to make it stand out.
Leather Duster Jackets
Heavy full-length duster jackets are quite a fashion statement. They will set you apart from the crowd with that unique look. Wear a denim-jeans and a formal shirt underneath to complete this classic look.
Suede Hooded Jacket
Hooded jackets are coveted by all of us. There is nothing that gives off a cooler and trendier vibe than a hooded jacket. It will keep you warm and comfortable. You can wear this look in a casual setting and impress the people around you with your fashion sense.
Basic Black Look
Black jackets are ultimate in style when you are going for leather. They go with every color and are wearable for most occasions. Any zippered or stitching details give it an even trendier look.
The Steve Rogers Brown Leather Jacket
The distressed motorcycle jacket in brown is the signature look of Steve Rogers aka Captain America. The quilted shoulders are a subtle feature that makes it even more unique. You can wear this jacket with a plain black t-shirt to accentuate the style.
Ryan Gosling Long Leather Overcoat
Lusting after the jacket Ryan Gosling wore in Blade Runner? You can certainly carry that too with the right attitude! Wear it as an all-black ensemble to make it as trendy as Gosling. Pair it with a pair of shades for that edgy look.
Tom Cruise Bluish Jacket
Tom Cruise's Mission Impossible look is iconic through the ages. His bluish-black motorcycle jacket is all the rage. We all wish to possess it. You can make it work out for you even outside of an action movie if you dress it down.
Han Solo Iconic Look
We love this Star Wars lead character to no end. And Harrison Ford in leather is a look that we all want to imitate. This form-fitting look gives a street-smart style that you will love to possess.
Field Jackets
Filed Jackets are quite an underrated piece of military wear, which is an age-old classic. Although longer than the normal style of leather jackets, it still looks cool. It looks particularly amazing in a rich brown tone. It is perfect for winters with a chunky sweater underneath.
Racer Jackets
A racer jacket is easy to wear for all body types. It flatters the body and displays broad shoulders. It has an extremely masculine vibe that is worth having.
Flight Jackets
Originally created for pilots, this jacket can still give you statement wear on the ground. The fur lining on these jackets gives an extra protection layer in winters. Balance it off with clean-cut trousers and a light knitted sweater.
Shearling Collared Look
The shearling collared leather jackets are a perfect blend of masculinity with chicness. The fur gives a gorgeous detail to this style. These jackets are usually dark-colored, setting off the collar even more so.
Neutral Colors
Loud colors do not go so well when it comes to men's leatherwear. Stick to neutrals when you are purchasing a jacket. Also, determine which colors will be suited for which occasion. Daywear or nightwear times also count. Choose blacks majorly but even brown works well. Then again, pairing it with the right tops and bottoms matter.
Keep your Personal Style in Mind
Never purchase a style of leather jacket that is not suited to your personal style. It is not wise to be just attracted by what someone else is wearing and then imitate it. Go through and try on different cuts and styles. Only then you will be able to tell which is the right one for you. You will feel most confident when you are wearing an item you identify with.
Store it Properly
Leather jackets are durable. Yet they can lose their shape if not stored carefully. Using a hangar with sharp edges can ruin it. Use padded hangers to keep it ready to wear at all times.
These were our 20 best tips to wear a leather jacket the right way. The most important thing to remember is feeling comfortable in what you wear. You will automatically look good when you feel good inside.