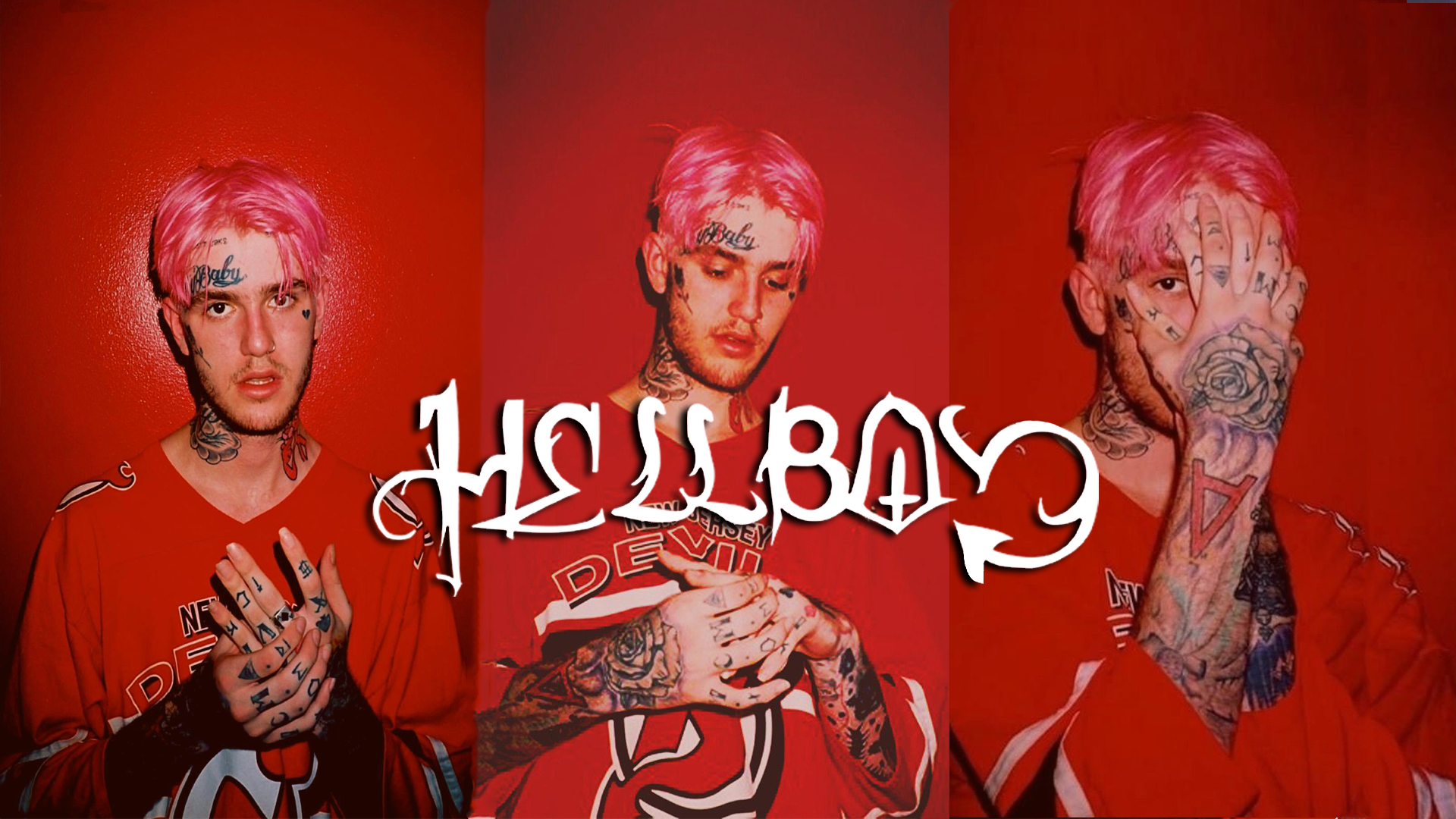 Gone too soon is what comes to mind whenever we talk about the great little music prodigy Gustav Elijah Åhr A..K.A. Lil Peep. His rapped songs and rebellious tunes are alive even in 2022. The way this little genius raps the battling words is one of the best things that the music industry can be bestowed upon.
Lil Peep's untimely death has shaken the entire world because he was not only a music icon. But also a great fashion trendsetter too. His style and his enigmatic prowess are something which is missed till now.
Let's hop onto memory lane and revisit the best apparel by the late singer.
LIL PEEP'S FASHION SENSE
His alternative fashion sense and grip over the Emo rap genre are unique and unforgettable. We have seen no one apart from Gus. They have interpreted the dynamics of understanding the color shades and implementing them on the style palate. He never shamed away from showing his love for the gothic panache and elevated that with his extraordinary modish presence.
His style statement has garnered him to walk on the platform of Paris Fashion Week 2017. Notable mode gurus like Balmain have endorsed him and made him the showstopper. Also, the 1st seats were always reserved for our lovable Lil Peep because his presence was appreciated.
FASHION HOUSES CRAVE FOR HIS PHOTOSHOOTS
Fashion Bibles like GQ, Vogue, V Magazine, Seventeen, and other notable gazettes swear by his flair and statements. There were a number of photoshoots and spreads where Lil Peep grace his appearance. His personality and the way he carries that uncharmed look, in such a unique way, is what makes people awe in surprise. His most famous lil peep jacket is what makes him alive today in the fashion world. LIL PEEP'S FAMOUS APPAREL STATEMENTS IN LOOP
His famous dialogue:
"I feel like I'm creative, and I want to take advantage of that." — said Lil Peep
Indeed he was creative and a fantastic rapper too. The amalgamation of these both sectors made him, what he was, a true Gothic breed.
LIL PEEP NEVER SAYS DIE REAL LEATHER JACKET
Whenever the Lip Peep comes into our mind, we can never forget his most beloved and famous never say die Lil Peep leather jacket. The style and the graffiti on the sheath spoke thousands of words without letting the lips move. The mural and the design are things that have never been seen before in the clothing world. The doodling and the sketching by the very own hand of Lil Peep depict his love for drawing. This jacket is available in genuine leather fabrication and also in denim wear. Although all jackets have a uniformation of characters sketched on, there are some alterations too. Some have a skull on the back, and some have deformed Pink Panther on the front closure.
Gustav always deemed this jacket a prize possession and a much nourished one. If you pair this covering with ragged denim and a woolen beanie, just like Peep, it will surely make you look uber-cool. However, you can do this with a plain white tee, elevate the overall look and make a perfect #OOOTD.
BAGGY TEES
Baggy tees are one of the most underrated style modes. This one gained immense recognition in the much-loved 90s era, and after that, in the Millenium, its Peep revived it. The way he used to carry these oversized t-shirts with such an attitude made it look like a wannabe thingy. Gus was always seen wearing solid tones, with bare frontal. The paparazzi always clicked with baggy tees whenever he was out and about to run some errand downtown.
HAIR COLOR
Hair color makes you noticeable and also sort you stand apart from the crowd. But, Peep didn't shy away from getting attention. The same goes for his hair color; he did experiments with various shades in his short life. The much-donned one was an ash grey and blonde one. Though, he did partition and dyed the half and half patch too.
ACCESSORIES
Peep love to wear metallic rings, studs, and various chains. His passion for washed-up zinc grey can be seen in almost every encounter with the paps. Gold teeth and nose pin were also seen on him occasionally. Leather blotches and razor-sharp buckled chokers also can be seen in a few public happenstances. All in all, he was a true Gothic diva which such a crazy heavy attitude.
THE TATTOOS
His fondness for body art is quite visible in every stance. The tattoos were possibly on every body part. But, the arms and face were viable ones. Every tattoo depicts a strong memory associated with his childhood. The harsh cravings and designs on his chest and face always make a piece of notable stirring news in the Hollywood industry.
PINK COLOR
Pink was indeed Peep's trademark color. The love he shows for this shade is uncanny. His wardrobe was constantly burdened with baby pink color shades. Whatever clothing you see must have a pink alter dimension available just for him. Though, he was often papped outside while making an appearance with Pink overalls, cardigans, and sweatshirts. He was never reluctant to show his keenness for this swatch.
CHARACTER SPECIFIED CLOTHING
His alternative fashion sense, which is still much hype, can be evidently seen on Tik Tok. Lil Peep always uses some cartoon characters in his outfits. His inclination towards anime was also much appreciated, whether Mickey Mouse or Hello Kitty."Whatever I am today, I did it all by myself because I never ask anyone for help."— Lil Peep.

TURTLENECKS
How can a true gothic shrug off wearing turtlenecks? Solid tones turtlenecks that too in jet black shades were his favorite. As seen widely in the wintertime, this piece was worn by him with his favorite never say die lil peep jackets. Although, at some point in his life, he was seen only in these necklines when battling anxiety issues.
MIX AND MATCH
Mixing patterns is what Peep loved the most, and you can see how much he adored donning out-of-box sets with such pride. If you also want to adapt this creative line-up, all you need is confidence like our good ol' Peep.
CONCLUDING THOUGHTS
Gustave A.K.A. Lil Peep can never be forgotten. He was indeed an outstanding musician. At such tender age, due to substance overdose, he left us at the mere age of 21. Though he is still alive today through his music and fashion sense. His rap always gives us a hint of how tangled his life was. Though, when we realized it was late. But even today, we can proudly say Lil Peep is one of the best production of the Gen-Z era.