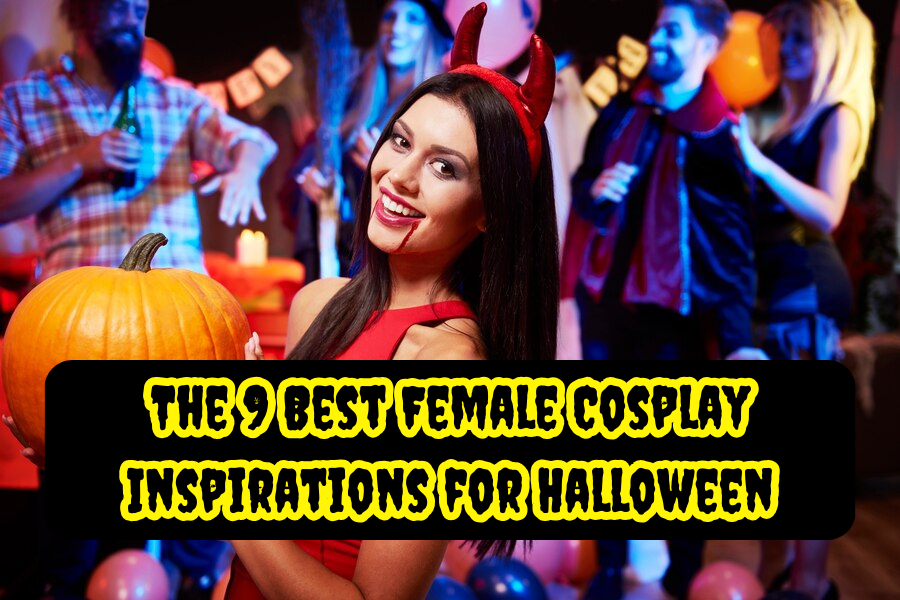 With Halloween coming right up, the excitement to discover a one-of-a-kind Halloween costume is bubbling up among people. However, the truth is that coming up with a costume that stands out from the rest can be incredibly challenging. But you have nothing to be worried about since we have your back! In this blog, we're about to unveil the top ten female TV and movie characters that you can bring to life through cosplay this Halloween. Get ready to make a splash and capture everyone's attention at this year's Halloween bash!
Top 9 Female Cosplay Inspirations for Your Halloween Costume
Lexa from "The 100"
Lexa, known as the Commander, leads the Coalition by uniting all 12 clans under her banner. Her strong, respected, and honest character makes her an appealing choice for Halloween. She strives to do what's best for her people and actively seeks peaceful solutions over immediate violence.
Lexa's attire reflects her formidable warrior status, making it an ideal choice for a Halloween costume. She dons a sleek black long-sleeve shirt, distressed black pants, and durable thigh-high boots. Her body is adorned with resilient black armor and a striking red cape. She strategically conceals multiple weapons on her person, emphasizing her readiness for action.
Barbie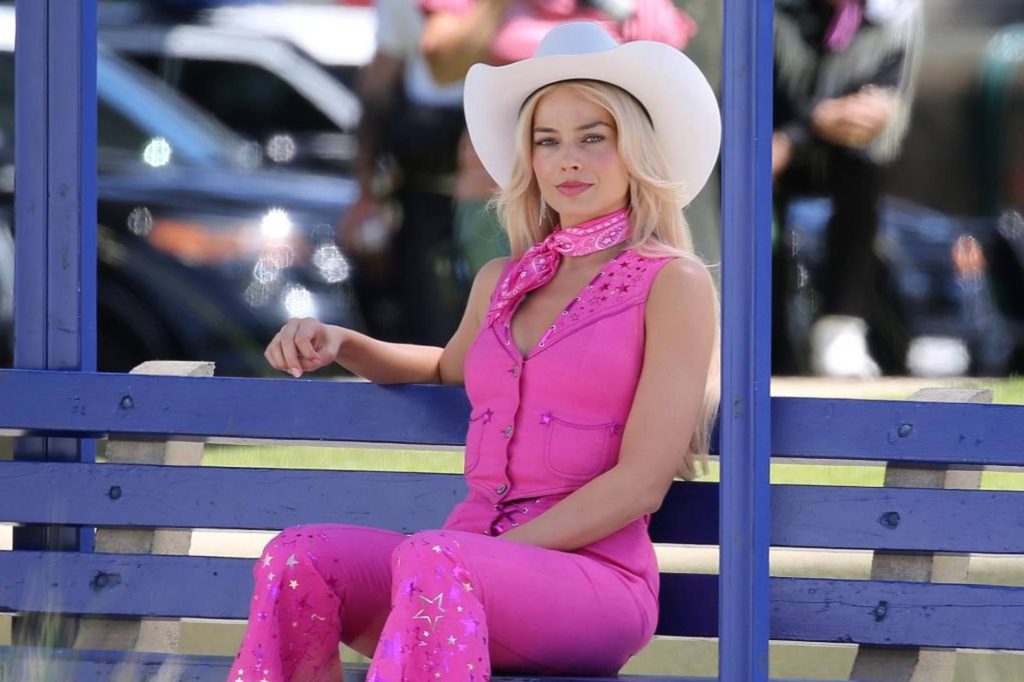 Considering that Barbie has become the top-earning film of 2023, you definitely shouldn't pass up the opportunity to cosplay as Margot Robbie's portrayal of Barbie. Now, you might be wondering what's so unique about Barbie Halloween Cosplay Costumes. After all, many people would be coming in dressed up as her.
Want something a bit different? Try out Weird Barbie. Go all in with a bold look—bright colors and big hair. But what really ties it together is the spiked hair and marker makeup. Don't be shy—it's Halloween, so it gives you a pass to go overboard!
Wednesday Addams from "Wednesday"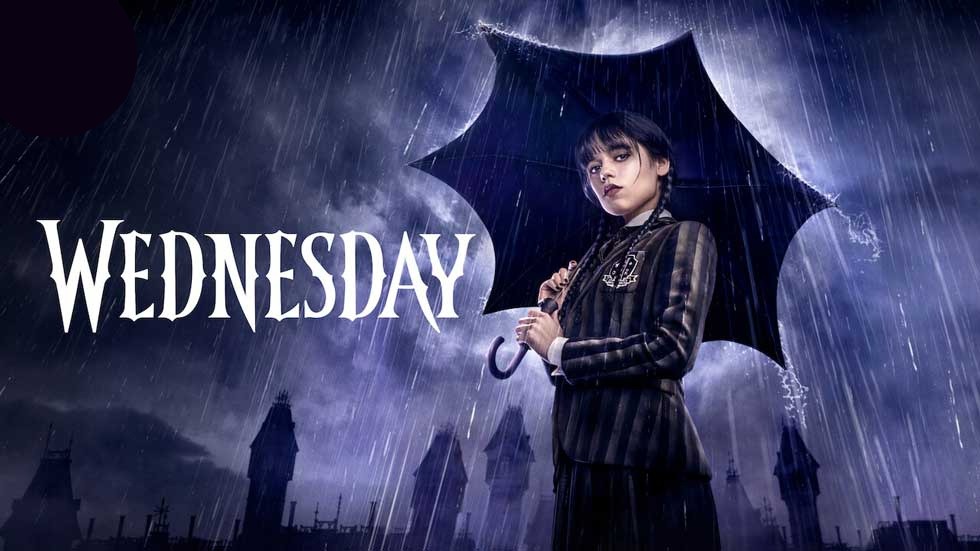 If you're anything like us, you probably devoured the first season of "Wednesday" on Netflix within a few days. Tim Burton's adaptation of the iconic Addams Family delivered a captivating storyline, mesmerizing visuals, and that enduringly dark sense of humor and introduced us to a world of fashion.
A prime example is Wednesday herself, portrayed by Jenna Ortega. The character has long been recognized for her gothic style, which perfectly aligns with her sinister persona. If you're looking to emulate Wednesday Addams for Halloween, here's how to do it:
Just stay true to Wednesday's gothic aesthetic by opting for black or dark-colored clothing. Consider integrating vintage and retro elements into your ensembles, and you're good to go!
Morticia Addams from "The Addams Family"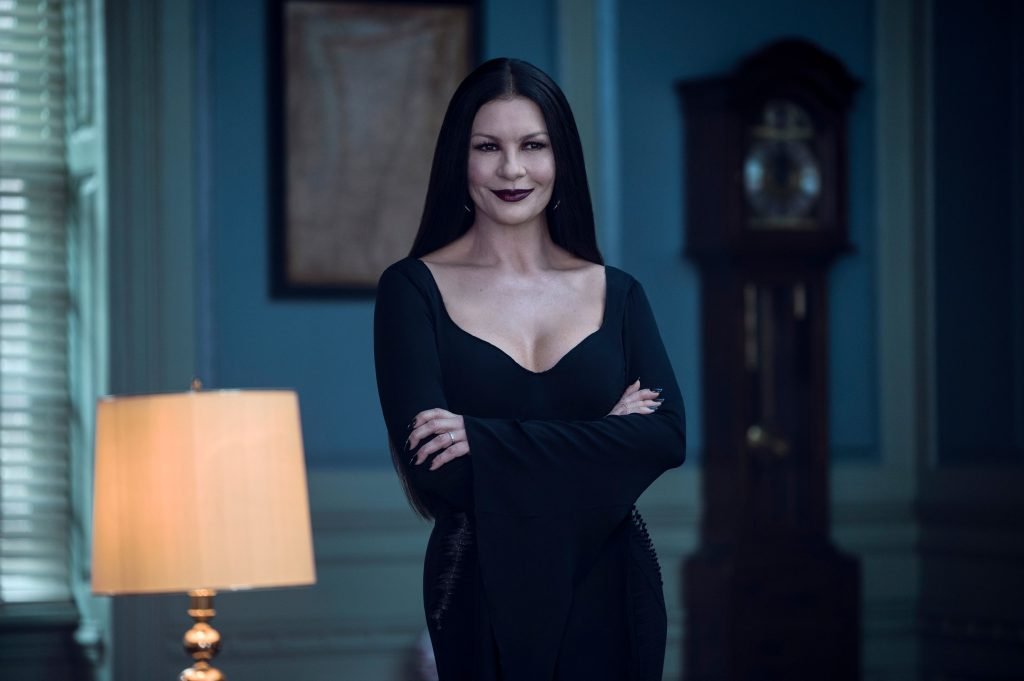 Morticia, the matriarch of The Addams Family, has a captivating and kind of witchy vibe. She's like an original Halloween queen, so her style is one of the perfect costumes for Halloween. Dressing up as Morticia Addams is always a good idea for a party, trick-or-treating, or watching scary movies.
The most important part of the costume is her long black mermaid dress. Also, you'll need a long black wig if your hair isn't already black. Add some dark rings and wear red lipstick and black eyeshadow. And that's it! You'll look just like Morticia Addams and be all set for Halloween.
Ariel from "The Little Mermaid"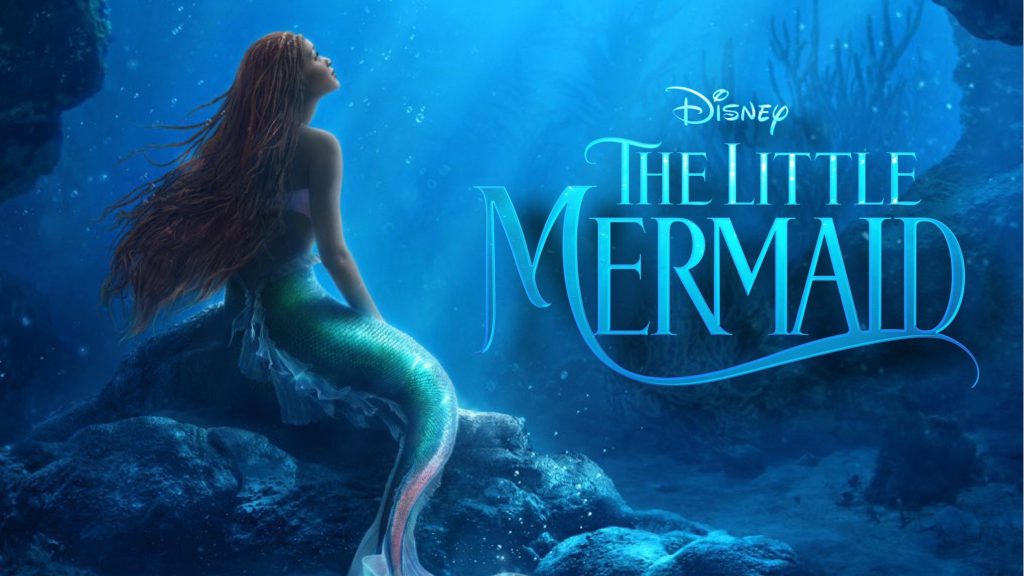 Disney princess Halloween costumes are always a hit, regardless of your age. And this year, with the much-awaited live-action version of "The Little Mermaid" featuring Halle Bailey, it's the ideal opportunity to transform into Ariel.
When it's Halloween, you're free to give anything a spooky twist – even beloved Disney characters. If you're up for it, you can incorporate fake blood and eerie makeup into your costume to give "The Little Mermaid" a mature and creepy twist.
Mavis from "Hotel Transylvania"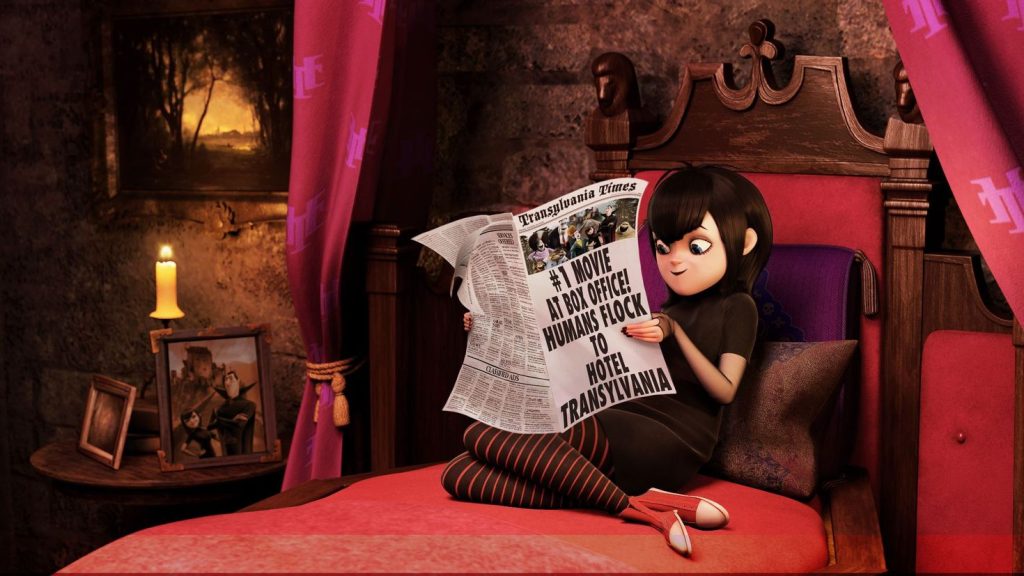 Mavis is Dracula's daughter and has grown up with an overly protective father, which has kept her sheltered. In the movie, she reaches adulthood at the age of 118. Eager for more independence, she longs to explore the world beyond Hotel Transylvania. Unlike the typical vampire stereotype, Mavis is remarkably gentle and empathetic. She even shows concern for the fake humans who are believed to pose a threat.
Despite her kind and untraditional vampire nature, Mavis' outfit leans towards a gothic style. She sports a stylish black turtleneck dress, paired with black and red-striped leggings, and completes the look with red sneakers. This is basically all you need to resemble Mavis and be one of the best female cosplayers this Halloween.
She-Hulk from "Attorney at Law"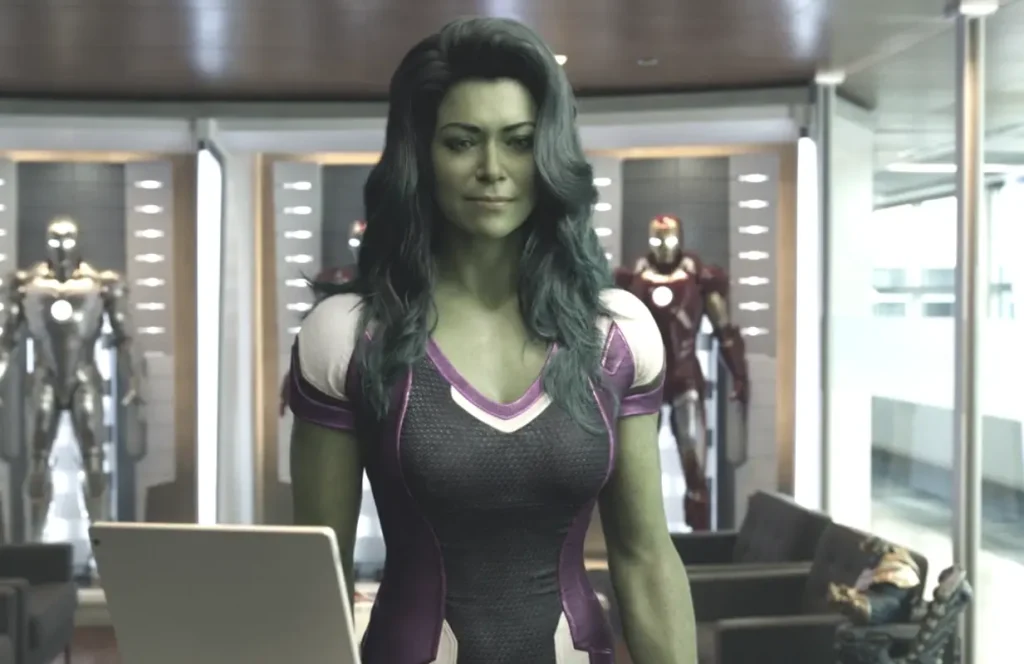 If you're looking to embody a confident, smart superheroine who happens to be green-skinned and a lawyer, then a She-Hulk costume is the way to go. This outfit is highly recognizable: simply combine a button-down shirt, a blazer, and dress pants with a sleek updo and green makeup that's safe for your skin. With these elements, you'll effortlessly transform into the lawyer-slash-superhero protagonist of the "She-Hulk" narrative.
Daenerys Targaryen from "Game of Thrones"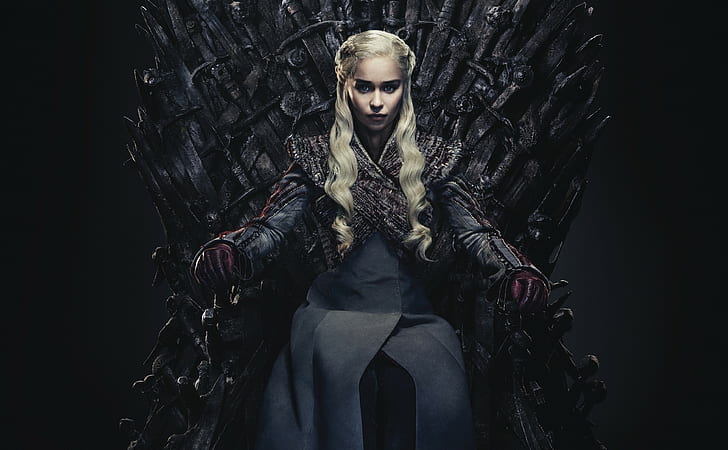 We meet Dany as a young and fearful girl, who her cruel brother sells to the warlord Khal Drogo. But, in the following seasons, she undergoes remarkable growth: discovering her own strength, walking through literal fire, and becoming a mother to three dragons while conquering cities.
As Daenerys transforms from a frightened girl to a resolute leader, her attire naturally evolves. While you can recreate various dresses from her wardrobe throughout the series, pay special attention to her hairstyles. They play a crucial role – opt for a wig that replicates her show-styled hair. Alternatively, if your hair is of similar length and color, you can style it yourself for a more authentic appearance.
Veronica Lodge from "Riverdale"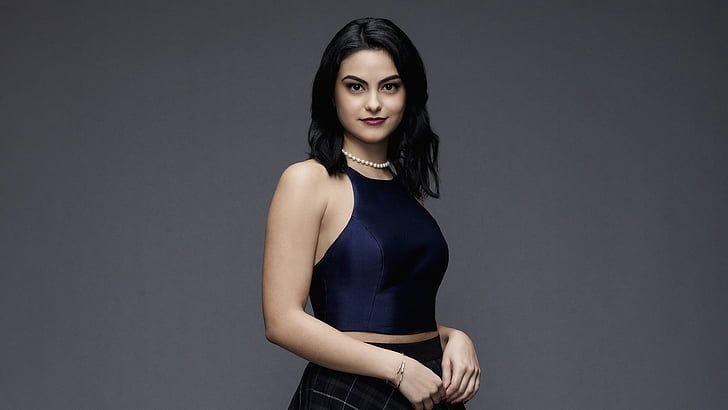 Veronica Lodge exudes independence, determination, beauty, and sheer confidence. She's the epitome of a self-assured boss woman, and she knows how to take care of her loved ones, looking absolutely breathtaking all the while.
You'll need a strappy-sleeved tank top paired with a plaid skirt and black heels to cosplay Veronica Lodge's chic style. Don't miss out on the Gold Bracelet and a Pearl Necklace, accessories that Veronica frequently wears. And, since the Lodge family is known for their black hair, ensure that you enhance the look by using a Black Wig to capture that distinct Lodge appearance!
Bottom Line: Gear Up To Dress Up As the Best TV/Movie Character This Halloween
In conclusion, choosing a costume for Halloween can be a big decision. After all, the spooky festival only happens once a year. So, leaving a lasting impression and setting the bar high for all other party attendants is important.
With these nine best female cosplayers to cosplay this Halloween, you can rest assured knowing you will be under the spotlight throughout the party. Just make sure to get all the little details right in your costume. If you do that, you'll nail the look and have an amazing Halloween!