Customers Size Guide for Leather Outfits
No matter how expensive or branded your attire is, no matter how delightful it is to have it in your wardrobe, no piece of clothing looks great if it's poorly fit when worn. Whether it is too loose or too tight, fitting is definitely something you should never ignore. After all, perfect fitting equals to perfect style, comfort, and overall look.
Here, at Movies Leather Jackets, we give you the ultimate opportunity to have your leather outfits customized as per your size preference. And if you are worried about the fitting and size, we got you covered. Our thorough size charts and instructions will help you identify your perfect size and thus, get the best leather attires for your fabulous wardrobe.
Size Chart for Men
When buying Men's Leather Jackets, perfect fitting and size goes a long way in uplifting the overall look and personality. Here are a few simple steps to measure yourself accurately:
Once you are done with the measurements, please refer to our size chart below to convert your measurements into the right size.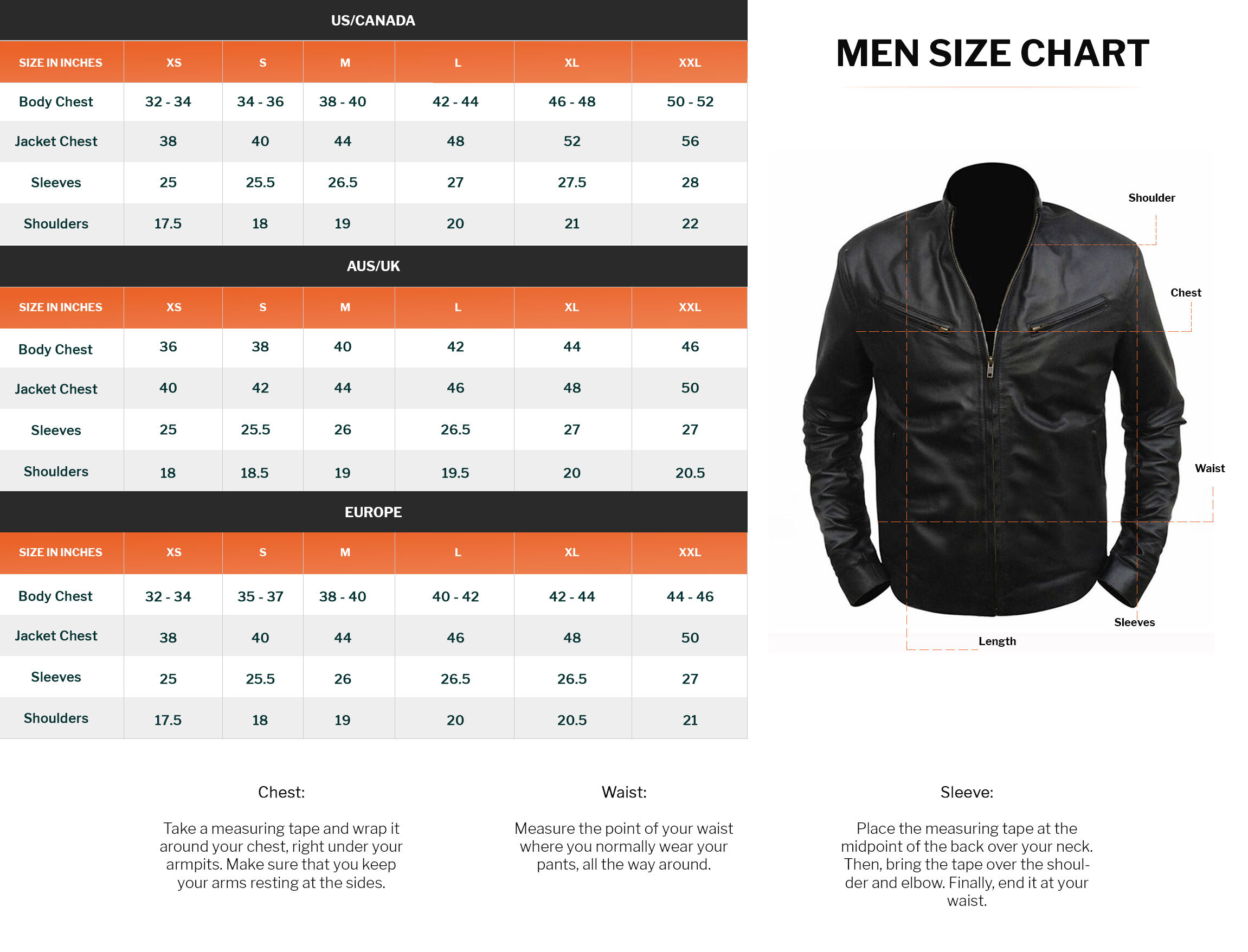 Size Chart for Women
Women can also get the finest apparel depending on their measurements and size to look their best. Here's what you can do:
After taking your measurements, compare your results with the size chart shown below for accurate size.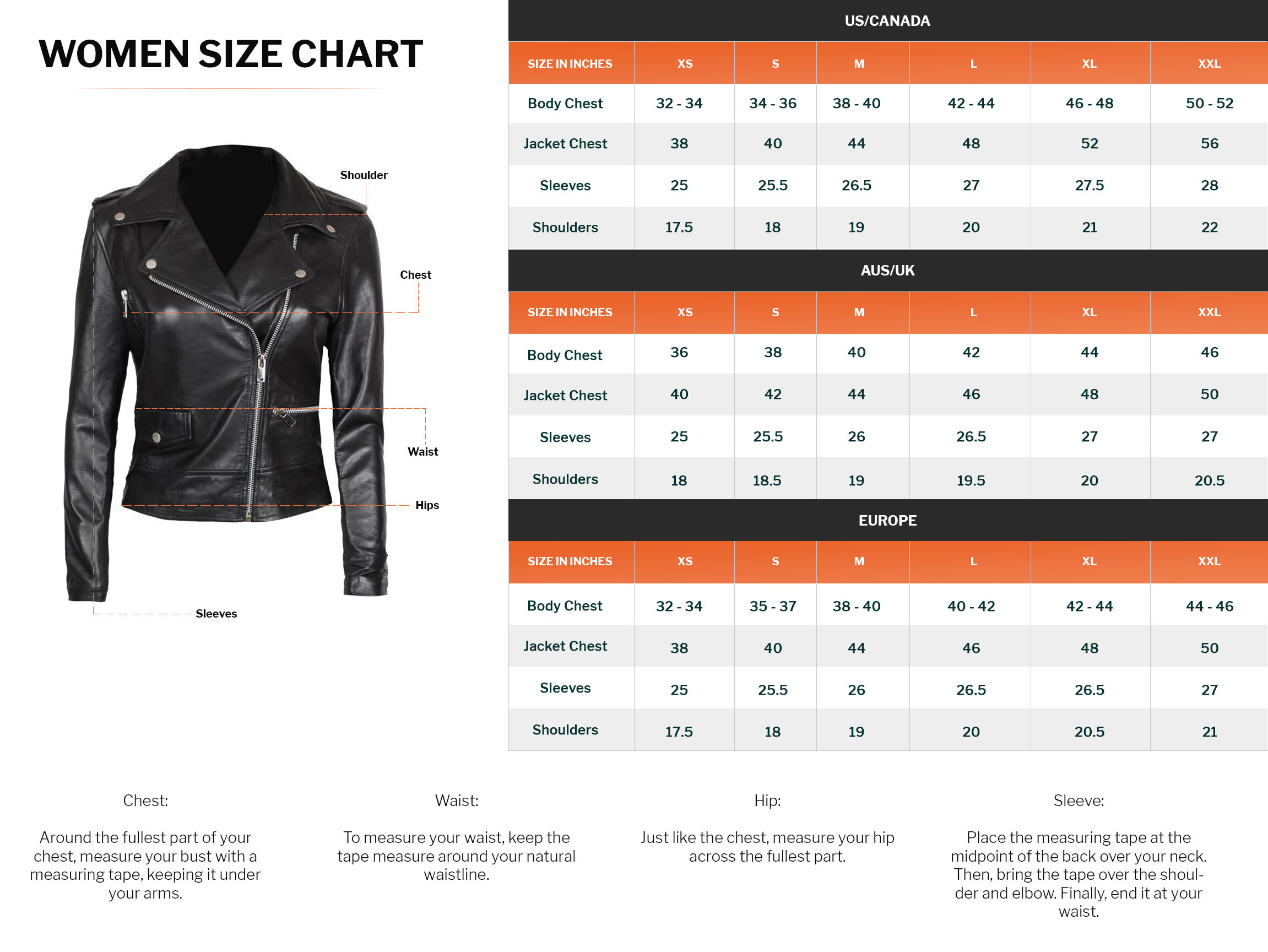 Few Points to Remember
If your measurements lie between two sizes in the size chart, you should choose the next larger size.
In case you want loose fitting leather attire, you should pick a size one larger than your actual size.
It is best to have someone else help you with the measurements.
Ensure the tape measure is not too snug or tight when taking measurements.
Do not rely on your current size labels when buying a leather jacket and instead, ensure to get one based on your measurements.
Make sure to breathe normally and relax during measurements.
If you have any issues or queries, feel free to contact Movie Leather Jackets. We are always ready to answer your questions.