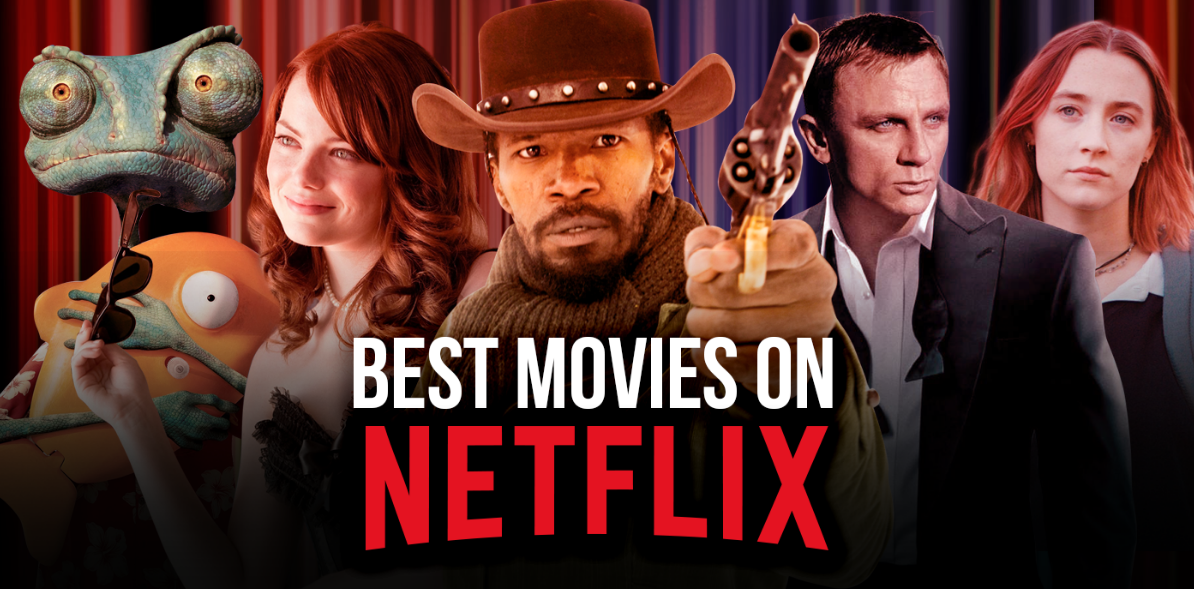 At the start of 2020, it was difficult to predict whether there would be any concept of movie going will survive in the coming months or not. Hanging out with friends, going to cinemas, and eating popcorns and drinks became a dream of many.
All the theaters that were always flooded with the audience were closed due to lockdown. Movies were shifted to be released using streaming. Even there was a delay in blockbusters.
But this year is a bit stranger than the previous one. Movies are released using a hybrid strategy. The majority of the studios are trying harder to get their studios running while producing some top movies. Still many aren't sure how to strike back the "new normal" and get the most out of it. It is getting a bit tough to predict when the movie will release and what must be the genre of the movies.
The good news is cinemas are getting opened but precautionary measures are been taken. Viewers are asked to keep seating distance and they are not allowed inside the cinema hall without masks. It gives positive vibes and a sense of hope to see these theatres screening all the movies once again without any delay.
The interesting part is, movie lovers aren't only focused on watching their FAV actors or actresses playing their roles on the big screens. But they also get impressed by their stylish outfit sense. Likewise, one of the thrilling films isn't released yet but it is getting a higher demand for outfits. Fans have been looking for the outfits worn by characters.
One of the in-demand jackets of the Army Of Thieves 2021 Nathalie Emmanuel Jacket. This sparkling jacket giving a supreme royal touch is manufactured using real leather. It has a soft inner viscose lining to keep you all warm and trendy. It features a lapel-style collar, belted cuffs, two side pockets, and front zipper closure. You can also grab this jacket to make your wardrobe glimmer.
But when it comes to upgrading your wardrobe and staying up-to-date, you can not do that without knowing the latest fashion trends. So, in this article, we are going to talk about the best 2021 movies that can help you go through any critical situations in the coming times. You can also elevate your fashion taste. If you are a movie lover and a fashion enthusiast then take out some time and go through our intensively picked list of movies for you and decide which one is next on your list.
Top 10 Movies You Need to Follow in 2021
Below Zero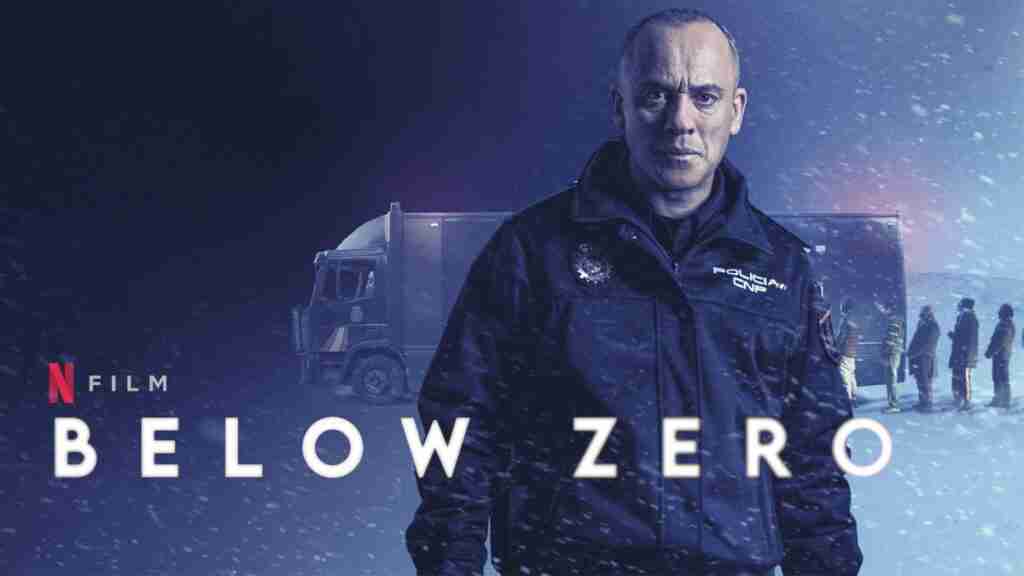 29 January 2021 was the initial release date of Below Zero. It is an intense movie with spine chilling storyline. It is a Spanish thriller movie where a prisoner van is attacked. Police officer Martin is driving the van. Miguel is the attacker on the prisoner's bus.
What is his motive behind all of it? Is he a part of the gang trying to release his partners or what is it? Well, Miguel discloses that his daughter was the subject of rape and murder. He also revealed that his daughter's body was never located. He is the man who has been shown after the title sequence – a man in the creepy and dark woods asking another man for information about a body. But when he didn't get any answer he tortures the man and buries him alive.
2. In the Heights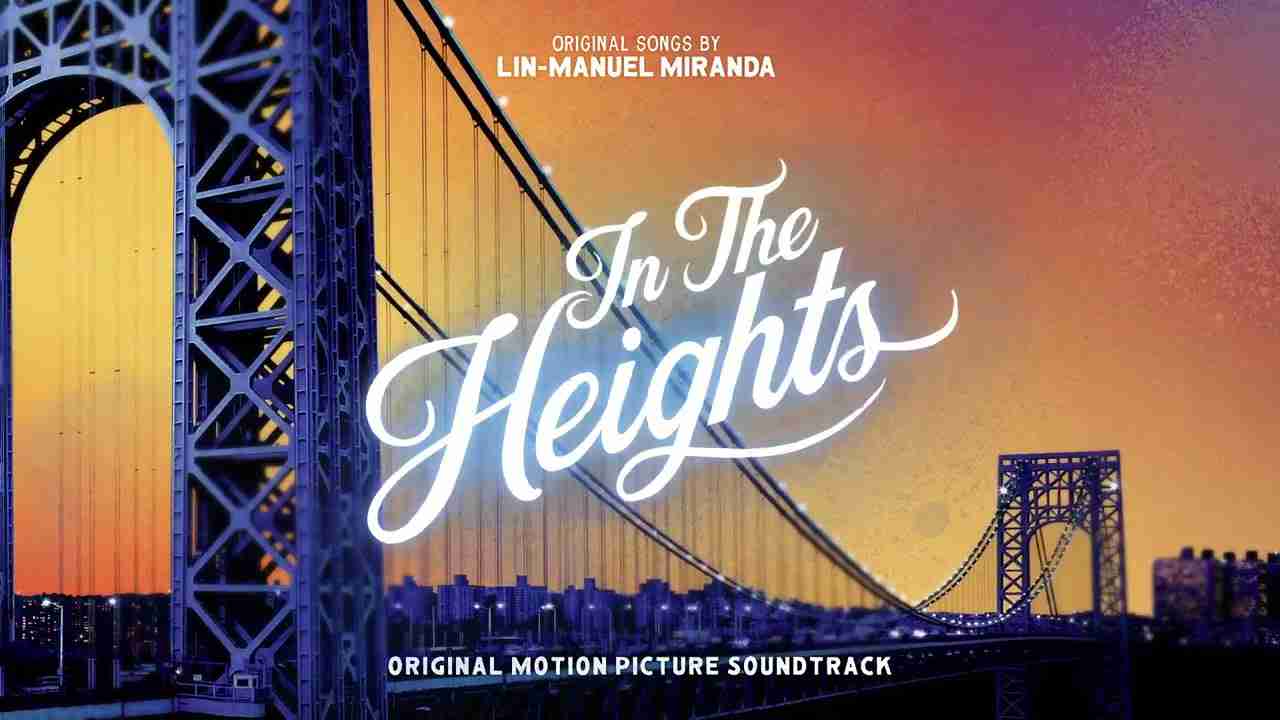 Want to get musical and sprinkle color everywhere? We suggest you watch In the Heights. This 143 minutes movie is perfect to bring back your joy in 2021 with its beautiful music taste.
It is written by Lin-Manuel Miranda highlighting the themes of friendship turning into family, dreams, and identity. The film is recorded in Washington Heights. The film received several positive responses but it has also received criticism for not having enough Afro-Latin Americans playing the leading roles.
3. Barb and Star Go to Vista Del Mar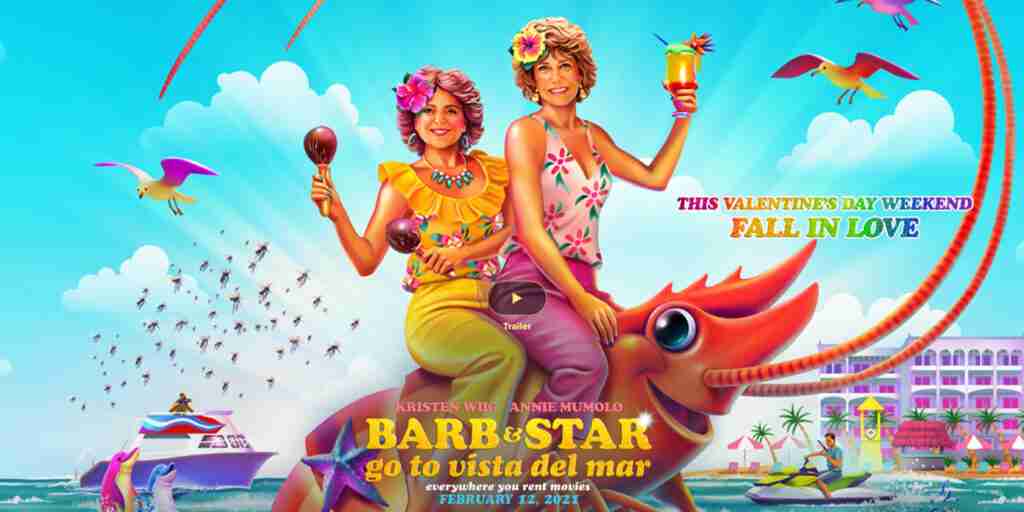 This is an American comedy movie that is directed by Josh Greenbaum. There are two best friends, Barb and Star who travel from Nebraska to Vista Del Mar, Florida to enjoy their vacay. But later they realize that they are caught up in a foe's trap.
They have imagined that there is a water spirit named Trish. Now how the story goes, you need to check it out and have some fits of laughter
4. Saint Maud
Maud is a fresh Catholic convert who has recently started caring for Amanda, as a caretaker. Amanda is critically ill. She was a choreographer and dancer who seems to be determined to make the most of her remaining days.
Maud decides to make Amanda's salvation a personal effort to atone for her previous misdeeds. The exciting part comes when Amanda declares her preference for hedonism. But Maud stays selfish throughout the movie. There is an interesting ending. You will love it even more if you are into the horror genre.
5. The Green Knight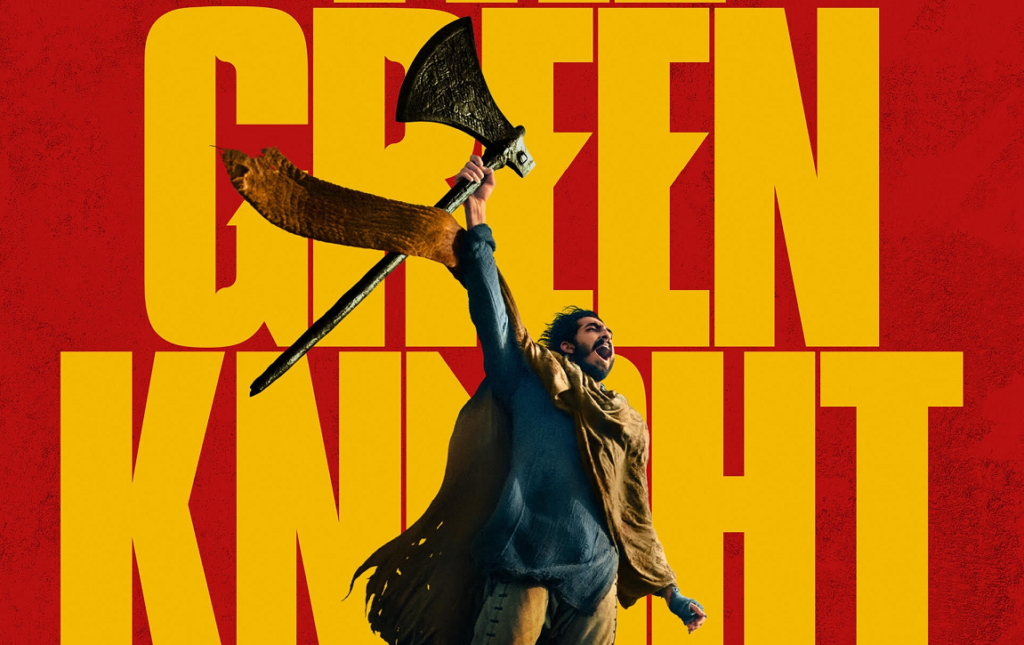 The Green Knight is not an action fantasy but it is more like a ghost story. A strong (almost a) knight Gawain, chopped off the head of a strange green knight.
This movie is set during the times of King Arthur where Gawain went on his quest that is full of ghosts, magic, and giants. Sit in front of your big screen right away to know what happens in Gawain's quest.
6. About Endlessness
This movie is directed by Roy Andersson. He is an exceptional director and his movies speak for themselves. About endlessness is another addition to his latest collection "melancholy". Everything is grey or dull in color, giving funny and sad yet ironic vibes.
Every part of the film has been focused and given full attention to. No matter if there is a group of soldiers marching somewhere or an aged man and woman sitting on a bench staring in a direction. It is a beautiful movie with the best description of endlessness!
7. Army of Thieves
Oh yes, the best movie is about to hit the town. The film Army of Thieves is directed by Matthias Schweighöfer and is considered a heist romantic comedy film. Its filming started in Germany while it was wrapped up till December of 2020.
This film focuses on a safecracker who is leading a group of best thieves with the talent of unlocking safes. This movie is set during the early period of the zombie apocalypse. The interesting part is the Army of Thieves 2021 features Matthias Schweighöfer Jacket that is being in demand by fans. Matthias has played the lead role which is loved by everyone. His sense of humor is great throughout the film.
8. Cruella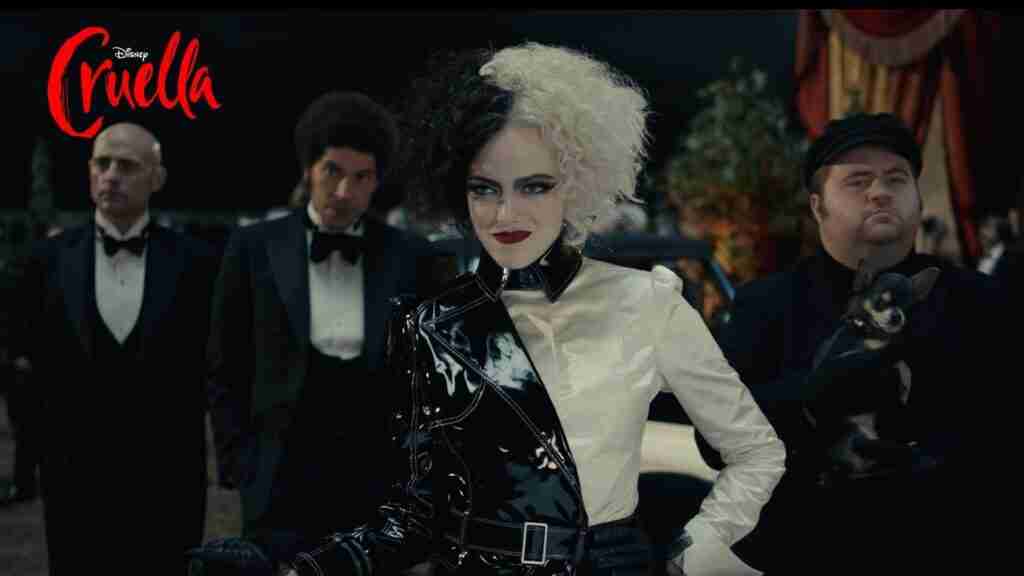 Cruella is a fictional character in an American crime comedy film released in 2021.
Estella Miller is the central part of the story. She is a creative girl with a flair for fashion and has a bit of a shadowy side. Catherine, Estella's mother, decides to take her daughter out of school so that she may keep her record slate clean and move to London. She stops at an upper-class gathering on the route to ask for financial aid. Estella sneaks into the party despite being warned to stay in the car and unwittingly attracts the attention of the host's three fierce Dalmatians.
The Dalmatians later push her mother from a Cliffside balcony, where she dies. Estella flees away to London, orphaned and condemning herself for Catherine's death. This is an interesting film where the main themes are fashion, betrayal, loss of parents, and revenge. You need to watch this movie if you want to get rid of your Monday blues. We are sure it won't disappoint you!
9. I Care a Lot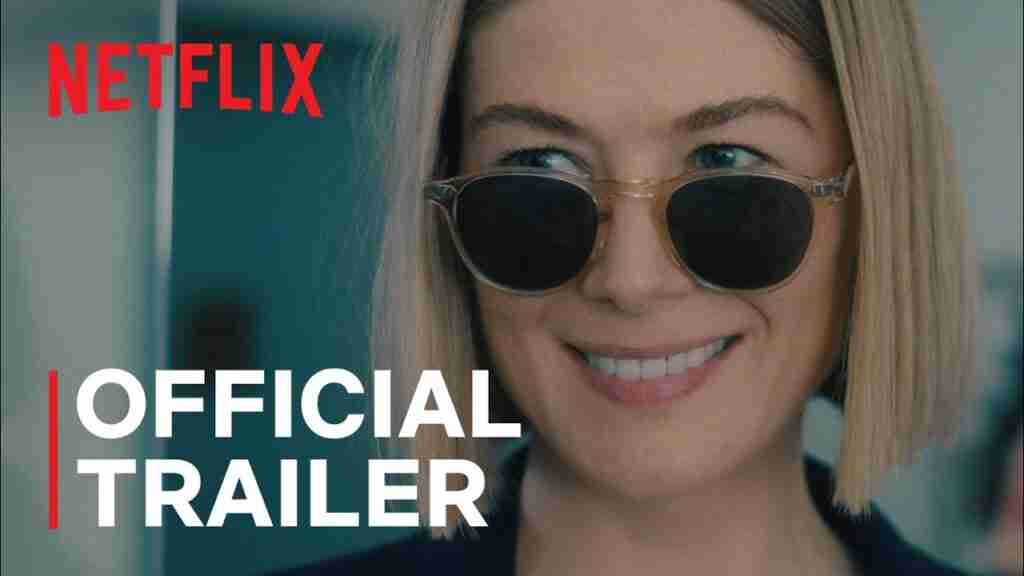 J Blakeson wrote and directed I Care a Lot, a 2020 American black comedic thriller film. The storyline follows a deceitful woman who makes a career as a court-appointed guardian, collecting the assets of elderly and vulnerable people, only to become involved with a violent mob.
This movie has an intense storyline where Marla has been shown heating on several people. Frans is also a part of her plan to loot as much as they can from people including their properties, diamonds, and what not!? We know how angry you are at the moment, but you really need to watch it completely to check out how this movie ends.
10. The Mitchells vs. the Machines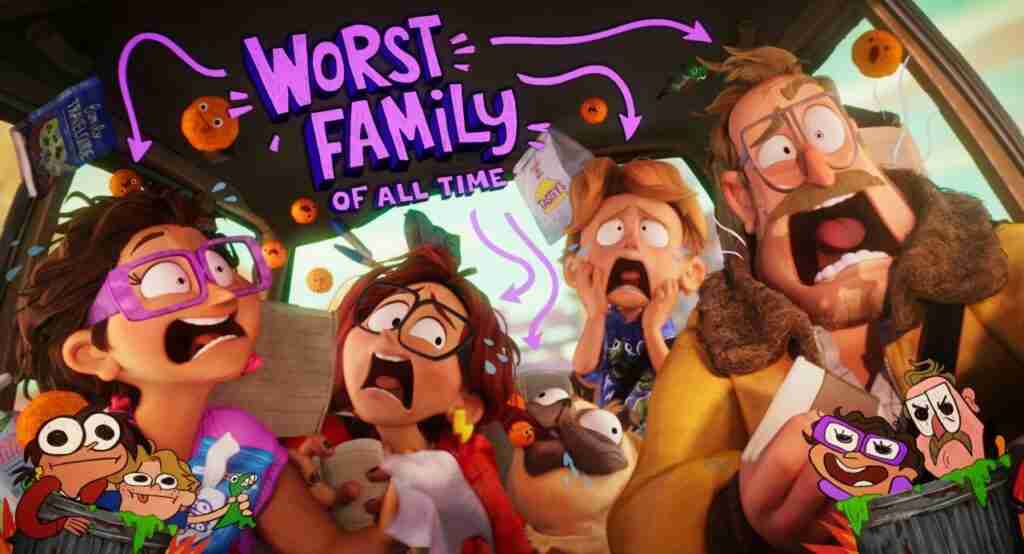 It is a movie by Sony Pictures Animation. The Mitchells vs. the Machines is a computer-animated science-fiction comedy film released in 2021. Rianda is the director of this movie. The film follows the unfit Mitchell family as they embark on a road journey to save the world from a global robot rebellion.
This is an extremely exciting movie where the main focus of all the family members is to save the humans around. You need to watch it ASAP on Netflix with some popcorns right next to you!!
Conclusion
We have listed above some of the crazy movies of all time that you need to watch in 2021. These movies will leave you in amazement. So, hurry up and grab some tasty snacks and a few drinks to spice up your night with these movies. We hope you will love our movie collection as we have listed movies from almost every genre.