Lil Peep Never Say Die Painted White and Black Leather  Jacket
If you are one of those people that enjoy rock music then you must have heard the "Benz truck by Lil Peep". He was an American rapper, singer, songwriter, and model. He was able to grab the spotlight and gained a huge fan following soon after the release of his first song. Youngsters used to follow him for his iconic songs and fashion statement. The Never Say Die Painted jacket he was seen wearing in the video of the Benz truck had its own spooky and daunting aura.
Crafted with high-quality leather, along with an inner viscose lining making the outerwear your best friend in extreme winters. The jacket is hand-painted by Terry Urban, a lot of attention is paid to its finest details, comprising of different hues, phrases and structures embossed all over the jacket. The print of a skull at the back makes the jacket unconventional and sturdy. The combination of its asymmetrical closure, two waist pockets, and one slant pocket at the chest adds more flair to the attire. So what are you waiting for? Buy this jacket today to get a gothic look.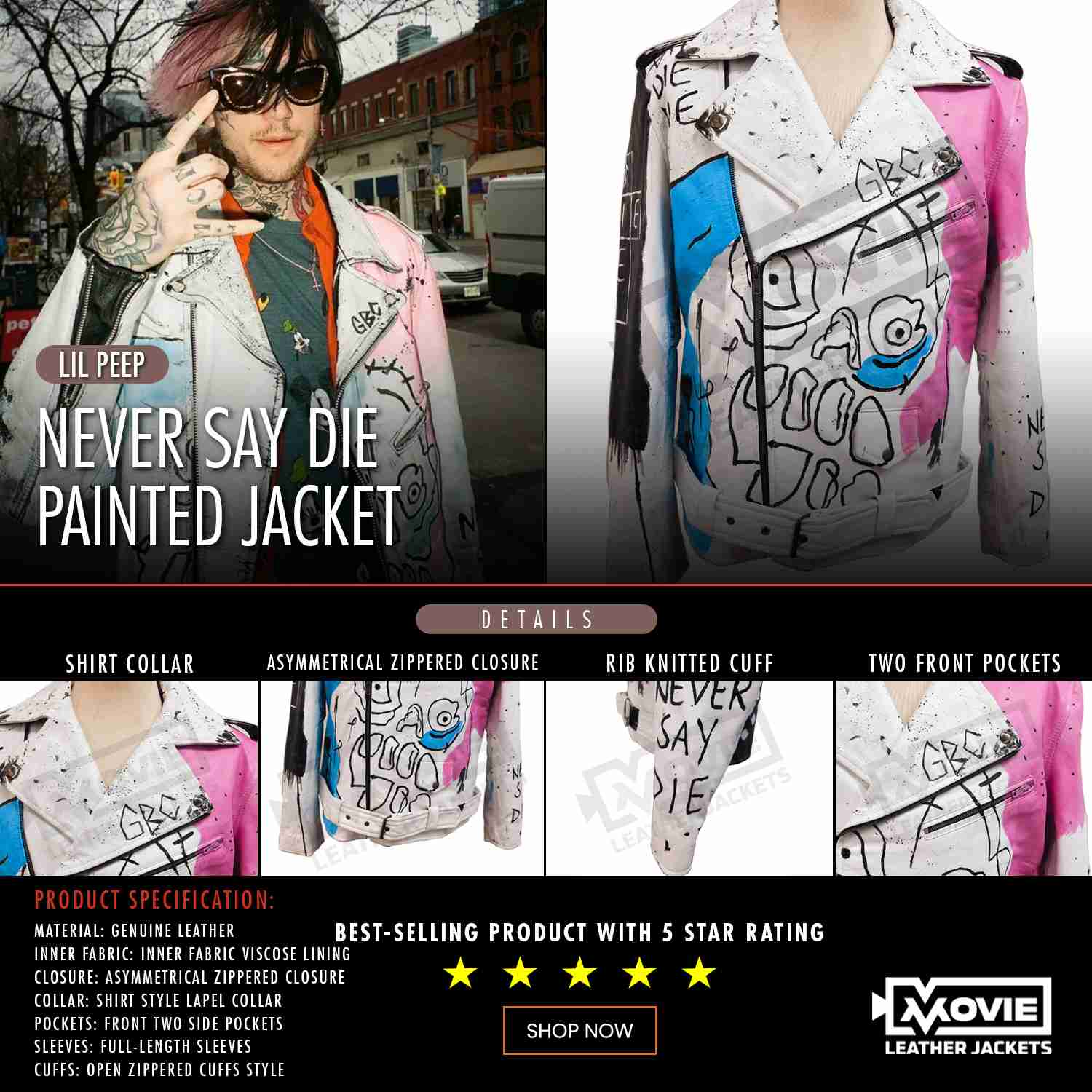 Manufacturing of the Lil Peep Jacket: