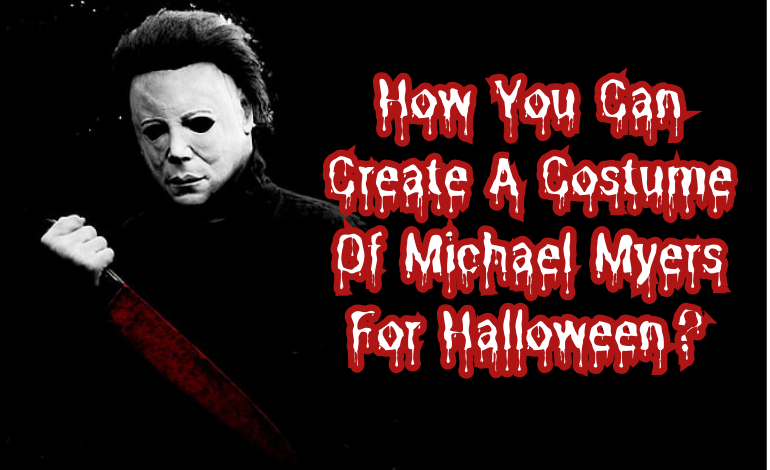 When it comes to Halloween, the name of a well-known serial killer must pop up in your mind. Yes, you got it right, Michael Audrey Myers. He is the main character of the Halloween franchise composed by John Carpenter.
As we all are aware, he's an emotionless, mute, ruthless killer who murdered his older sister and the rest of his hometown people. This is why it's a top pick for your Halloween costume. So, if you want to dress up like a pure evil, then we are here to guide you.
In this article, we will discuss all the necessary things that are needed to create a horrifying and murderer's look. So keep reading.
Create A Creepy Look This Halloween: How To Dress Like Michael Myers
Get ready to spook your friends this Halloween with a killer costume idea.
Frankly speaking, it's a no-brainer that everyone thinks of a superhero look to create an impression. But appealing like a villain comes in only a few people's minds. Thus, if you are thinking about spooky Halloween costumes, you must try a serial killer. Seeking ghosts or evil looks on this event becomes so common as the years pass. But only some people opt for a heartless knifeman.
Thus, learn how to transform yourself into the infamous Michael Myers and send chills down everyone's spine this year.
Black T-Shirt
The first thing that you will need is a common wardrobe staple that everyone must have in their closet: A Black T-shirt.
So, bring out your old tee and utilize it to create a Michael Myers look. This will not only complete the attire but also help you in staying warm on Halloween nights. Moreover, it also offers you a relaxing and comfortable look.
Mask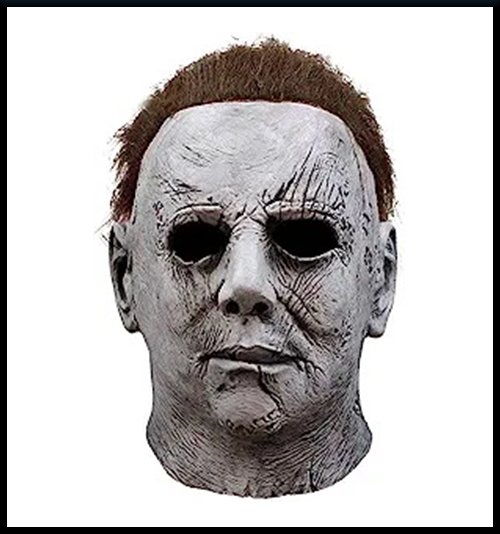 The next thing that you will need is the main element of his appearance, which is the "Creepy Mask".
It was white and tinkered with eye holes, but the look of the mask changed with the release of new movies on this character. So you can choose from any option that you can easily get. But it should possess some horrifying features. Or else there will be no fun in scaring people away. Keep in mind that the creepier it looks, the more terrifying it will look.
Jumpsuit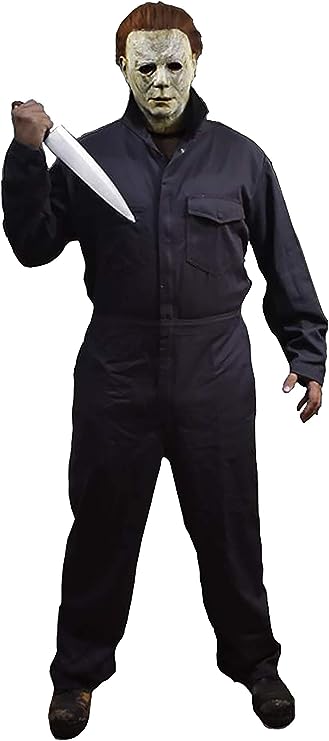 For creating the appearance of a particular character, the essential thing that composes the resemblance is the outfit.
So, if you recall the look of the Halloween popular killer, then you must jot down a few things: it was of charcoal color and covered with dirt and blood. Yes, we were talking about Michael Myers Jumpsuit. It seems like a cotton fabric with two pockets in the front. Other than that, it consists of a buttoned closure and a shirt-style collar.
Lastly, it possesses full-length sleeves. All these feathers make up casual attire, and the dark color symbolizes evil and gives a killer vibe.
Black Boots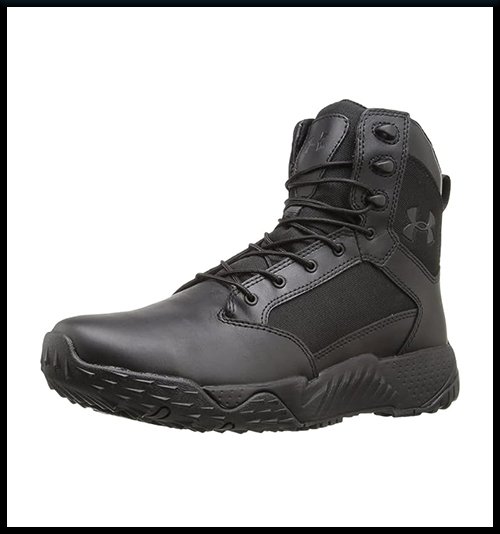 Another most visible element of Michael Myers's outfit is black boots.
Those were one of the basic pairs of shoes with a thick sole. It also consists of the lase closure. But if you don't have something like that, you also use other alternatives. Make sure that they are fully black. Or else your look would not be created in the right way. The attire should be of one shade except the mask. You can choose from any shoe type, no matter what closure type they possess, but they all should be black.
Knife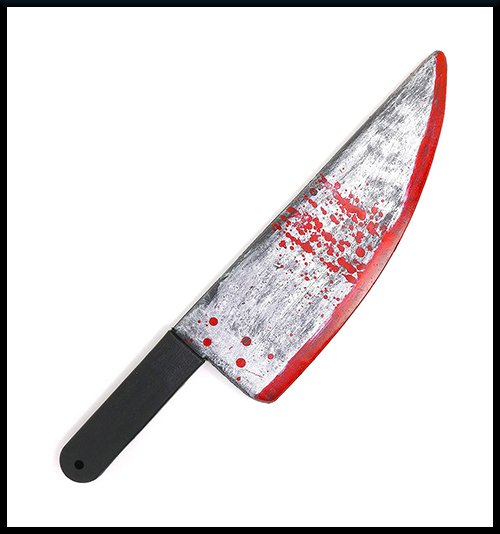 If you think that you are now ready to scare people away, then you are wrong. How can you terrify them with the main weapon of the character?
Thus, survey the market and check if you can find a fake knife anywhere. Without it, the true essence of the character, the magic and allure of the Michael Myers costume, will remain incomplete. Thus, find a broad-blade knife with a black handle, but it should be of plastic material.
Fake Blood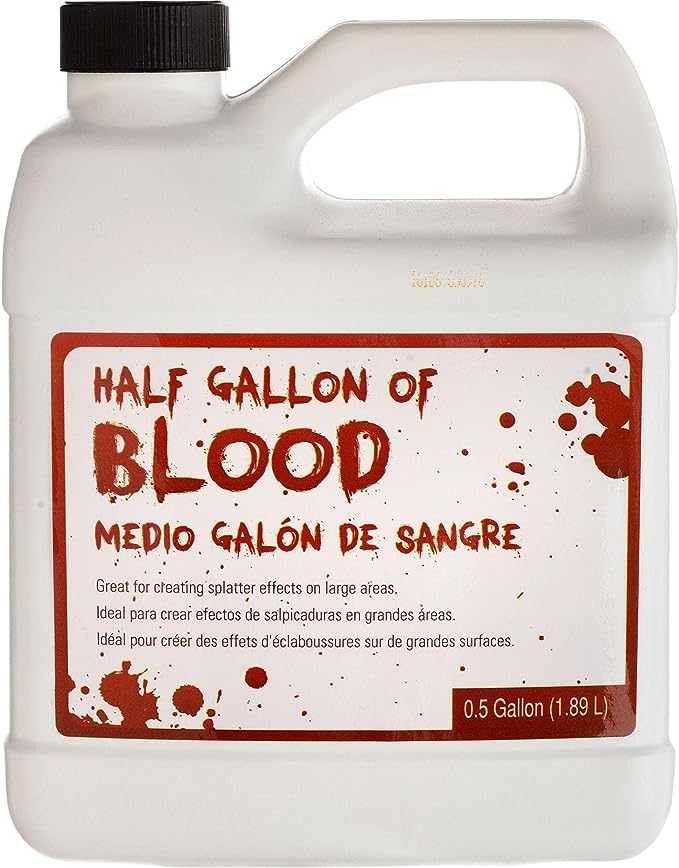 It's not the end. How can you forget the element of blood that is attached to his character?
To create a murderer look, your dress must consist of a few spots of red color to symbolize blood. Thus, fake blood or red paint create a scary and fearful effect. Additionally, you can use it on the white mask as well. Use your creative mind to think about the ideas to utilize this element. You can create blood tears with it or just sprinkle that on the entire mask.
The red color provides a terrifying theme to your outfit and showcases you as a real serial killer. Thus, this Halloween, scare the hell out of someone by representing them as Micheal Myres.
All in all, we have covered all the essential components above that are necessary for creating this look for your help. Make sure not to miss any of them.
Other than that, if you want to increase the impact of the character, then you can also incorporate his behavior. Michael Myres was popular as a silent killer and was an imposing figure. Thus, to act like him, avoid speaking with others. Furthermore, make sure to walk slowly, like the main character. So if you don't want to break the influence of your costume, then try to ask like him and avoid interaction even when others do.
Conclusion
Halloween is that time of the year when people's creativity reaches new heights. It's a time when you get to witness incredible artwork that is both spooky and fascinating.
It's one of those events that assist people to showcase their interests and personality. But mostly, individuals try to have fun by creating a scary look to terrify people away. And if you are one of them, you can take inspiration from horror movies. One character that hasn't been seen more commonly in this event is the popular serial killer, Michael Myres.
He gets fame from the Halloween movie, so why not try his costume for this year's party? With our guide for dressing like him, you can surely compose his look. So check your wardrobe or go shopping to grab all the things that are mentioned above. All of them are so common to find so that you wouldn't face difficulty in it. Make sure to pick this character before your friend gets an idea about it.