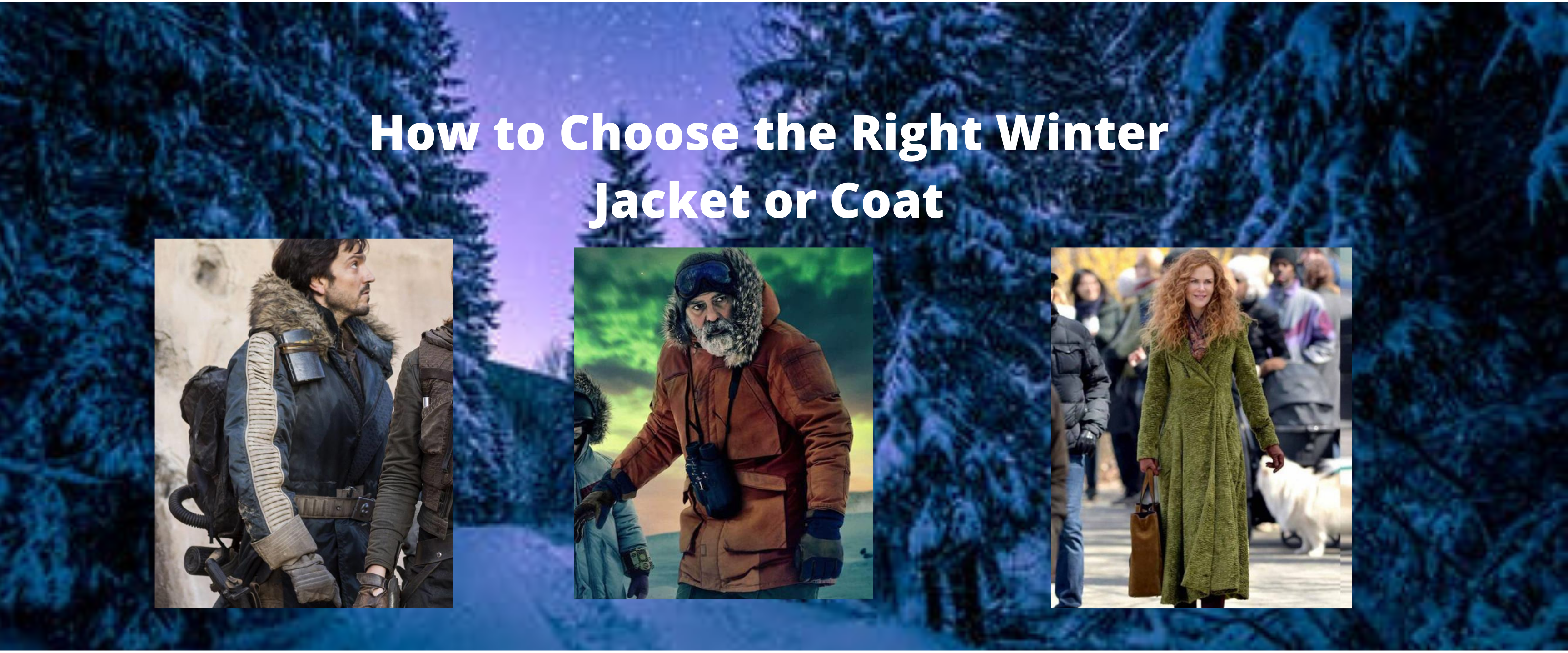 Winter- the only season in which I feel a person can purely define his fashion statements in a classy way. From extremely dark themes to soft and romantic colors, the winter mantra is an evergreen-fashion duration of the year.
You must also look for pretty, trendy, and appealing outerwear in winter, isn't it?
Drawing the attention of people towards yourself while all being comfy and cozy is not a hard nut to crack, but yes, I agree with the fact that it can be confusing.
Winter is simply the time of the year when every person struggles to find alluring, sensual, and chic outfits that are warm and comfortable as well. Fashion admirers and people who love to cope up with the trending styles always bring some new ideas in the market.
Winter And Wintery Garments:
Velvet, leather, wool, denim, puffer, tartan and the list goes on. The fabrics for the winter are countless and so as the styles. These styles of outerwear can range from distressed and fuzzy coats to pure leather jackets, woolen cardigans to puffer hoodies and long thigh boots… obviously!
In this chilly season, you can also revamp your wardrobe to look phenomenal.
Well, I understand the confusion which people face while selecting the versatile kind of outerwear for winter. This is because every type of leather feels the same and sometimes we are unable to understand which garment would go perfect for winters.
Selection of outerwear in winter is very important. Not only from the point of the warmth of the garment but also from the price range and comfortability.
Here I am with an ultimate guide to help you choose the right winter jacket or coat. If you are hustling to find one then keep on reading the article.
I have broken down some facts below that would help you to choose the right jacket for yourself in the chilly season.
Winter Jacket That You Need:
Mainly, there are three types of jackets that a person can wear in winter. To choose your type of jacket, you must make sure that what activities you are having in winter. Undoubtedly, the person going to the basecamp of the mountain would need a different type of jacket in comparison to the person who would be exploring the city only!
If you are the one who feels incredibly cold in the winters and avoids the winter outings due to freezing temperature, you can go with George Clooney jacket from midnight sky. George Clooney is an incredible actor and you would definitely get inspired by him.
He recently played the character of Augustine in the science-fiction movie "The midnight sky". His orange parka jacket in the movie just stole my heart for the wintery season.
Also, don't forget to look for your routine in winters. If you are having a date in the chilly weather, then you can go for the option of the trench and distressed coat as well.
Before getting into the process of purchasing any coat or jacket for the winter, make sure to look for these factors in your desired outerwear.
Check The Quality:
Make sure to check the quality of your garment first. If you are staying at home and would be just exploring the city then going for a leather jacket is a nice option. Also, make sure that you have every detail written on the product.
Don't go for polyester if you live in the city where snowstorms are a must. If you are planning to buy wool then ensure to check for the quality of wool. It must not be a mixture of spandex or any other nylon material.
A Little Oversize Outerwear Is Fine:
We wear sweaters and cardigans to enhance our appearance. Do check that your outerwear is having enough space to wear different layers of clothes.
Sometimes it is too cold outside and we are not able to survive that freezing air due to the absence of enough warmth. You can wear some other shirt and can layer yourself from inside so in the extra chilly weather. Wearing a very little oversized outerwear is absolutely fine yet classy.
Look For Pockets And Insulations
Do not forget to check the pockets of the coats and jackets. There is no purpose of wearing outerwear without having pockets in it. After all, where would you keep your necessary things?
Another important thing is to look for the insulation of the jacket and coat. The inner lining is very important as it plays a significant plank in keeping you warm throughout the freezing weather. You must check for the type of insulation and pockets available as well before buying the coat and jacket.
The jackets and coats that you would buy for winter can be a little costly but they would help you to stay warm. Also, they would offer you long-term companionship!
FINAL THOUGHTS:
This ultimate guide would help you to select the right jacket or coat for yourself in the upcoming winter. Make sure to check for the above-listed factors so you would have a long-time investment over a wintery outfit.