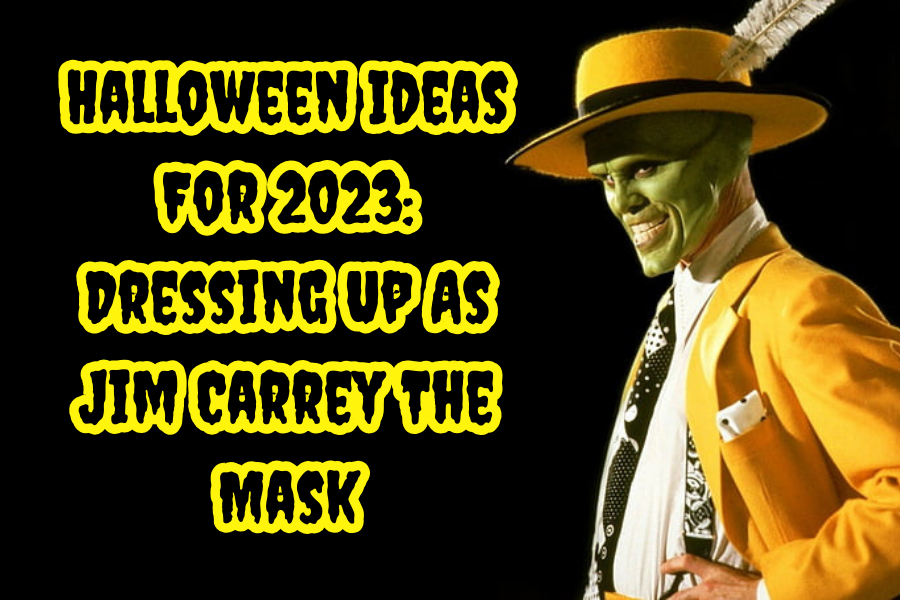 Who comes to your mind when we tell you about the character whose ego is greater than his teeth, has a green face, and is always surrounded by mischief and mayhem? Yes, that's right! It is none other than our favorite, The Mask. He is the one who is quick on his feet and always has the best tricks up his sleeves.
If you are blessed with the deadly combination of a smooth tongue and a cunning brain, then the best way to showcase these traits this Halloween is by dressing up as your personality twin, The Mask!
What a fun way to bring back the most cunning, witty, and beloved character back to life. Luckily, recreating his look is going to be extremely fun because his outfit is as loud as his personality. You might have to learn some witty double entendres to own his amazing personality completely. Let's dive into this blog to make sure you look like a carbon copy of the mask this Halloween.
What's With The Hype? Who Is The Mask Anyway?
If you were there when Jim Carrey starred in the movie in 1994, you wouldn't be asking us this question. But to make things easier for our Gen-Z friends, we will start by briefly introducing the most mischievous character of all time.
The Mask became the talk of the town as soon as this masterpiece hit the cinemas. Even today, it is loved by people of all ages due to the interesting and funny way it is depicted. Jim Carrey Yellow Suit Costume was enough to get all the attention from the audience.
The protagonist Stanley Ipkiss (who later becomes The Mask) is a timid and shy bank clerk. He came across a bewitched mask. As soon as he puts it on, his demeanor changes from a shy guy to a legit playboy with supernatural powers. And that is where all the excitement begins!
Below we have discussed how you can perfectly achieve the cunning look of The Mask on this Halloween.
Costume Guide Of Jim Carrey The Mask For This Halloween
The Phenomenal Yellow Suit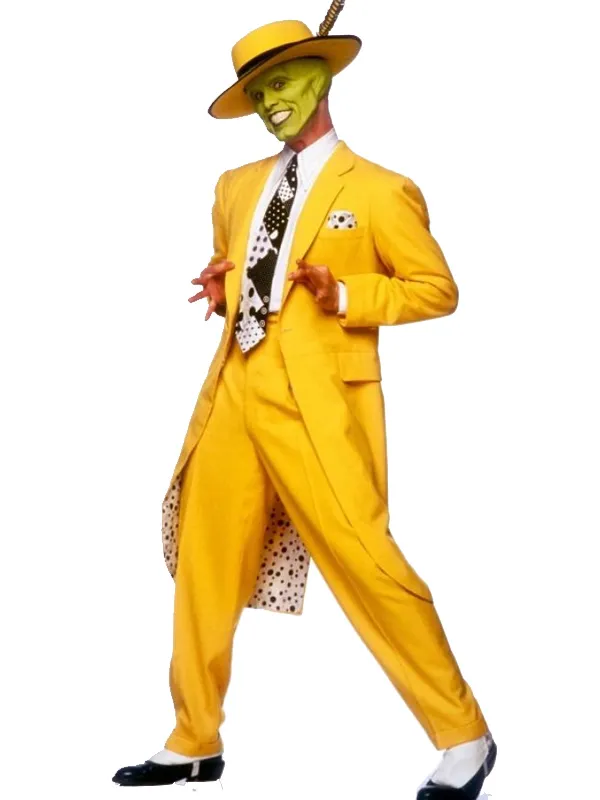 The reason that The Mask is the perfect choice for cosplay is his lively personality and, of course, his bright yellow appearance. The Mask Yellow Suit is the characteristic feature of this legend. He wears a long coat with dress pants of a matching color. The fun part is that the comic and movie characters wore suits in the brightest shade of yellow. This is why it is important to find yourself the brightest and liveliest suit in the exact shade to radiate the vibe of The Mask.
To make things more fun, here is a fun tip for you: Whenever someone hands over candies or treats to you, thank them by saying some of the remarkable The Mask dialogue.
Long-Sleeved White Dress Shirt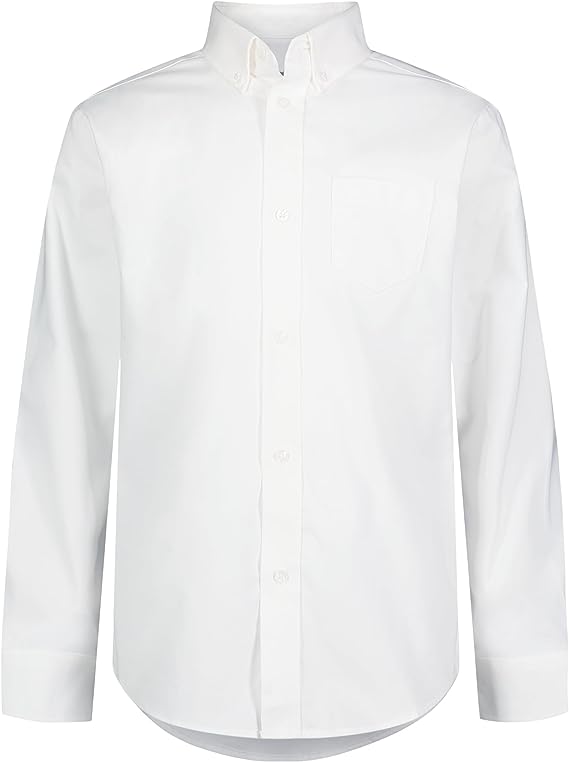 The next most crucial item of clothing to complete your attire is a long-sleeved white dress shirt. You probably have a couple of them lying somewhere deep in your wardrobe. You better start looking for them now if you wish to save yourself from any last-minute troubles. Every guy owns at least one of such shirts; if you cannot find yours, you can buy them from anywhere. Or ask your friend to lend you his shirt, because that's what friends are for, to help you in need.
Yellow Wide Brim Hat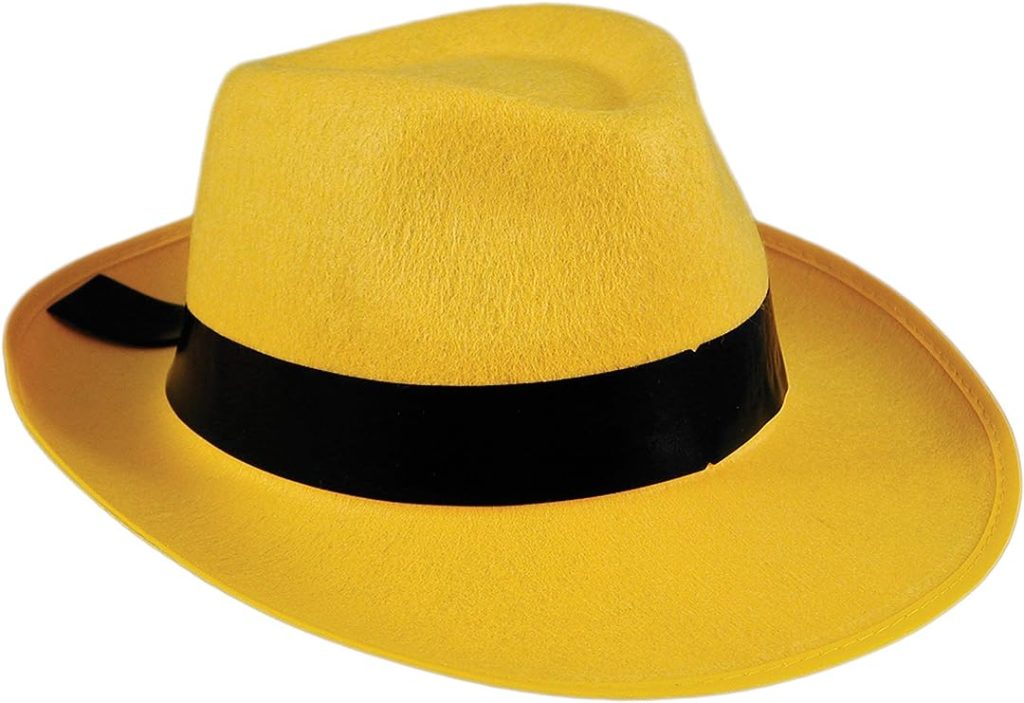 The look would be incomplete without the perfect wide-brim fedora hat. Jim Carrey's wardrobe designer definitely had a thing for yellow items of clothing. To look more like the character, make sure to buy a hat in the exact shade of yellow as your outfit. You can find it from any costume shop or even online. The look will almost be complete if you successfully find the above-mentioned pieces. Now, this is getting fun! 
Green Mask Costume
Jim Carrey The Mask Costume would be a total waste without the legendary green mask that every one of us desperately wished to wear back in those days. Well, this might be your chance. You cannot technically dress up as The Mask without wearing the mask itself. Can you?
You can get your hands on this prop, from any costume shop. Unfortunately, you won't be getting the superpowers with it.
If by any chance you find yourself out of luck finding the perfect slime-hued green mask, you can take inspiration from the supermodel Gigi Hadid. She got her face painted in the exact green shade as The Mask to dress up as his twin in 2019, Halloween. And guess what? She slayed the look and stood out (while looking perfectly awesome and spooky). Not a bad idea, right?
Men's Spats Buttons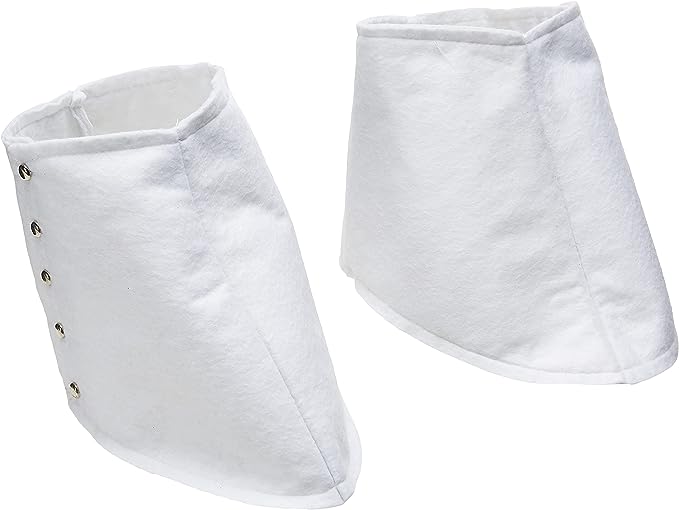 The Mask definitely knows a thing or two about fashion. If you look closely at the character's footwear, you will notice that he is wearing wide white spats with black buttons. This article of clothing will be a great addition to your wardrobe. They are excellent for helping you dress up as The Mask and perfect for you if you love attending cosplays, theme parties, or carnivals.
Black Saddle Shoes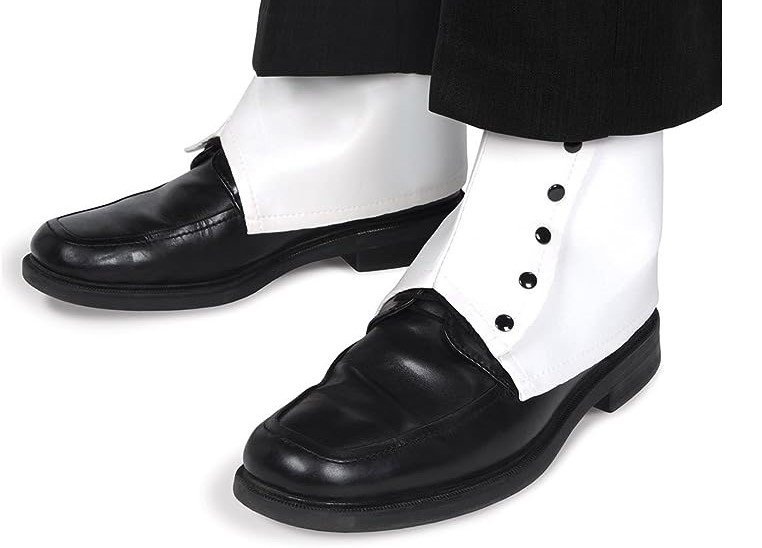 To finalize the look, wear a pair of black saddle shoes, and you are good to go. You might have such shoes covered in dust on your shoe rack. But if you don't own them already, get yourself a new pair now. The great part is that they can also be worn with your everyday outfits.
The Remarkable Black And White Tie
How can we leave behind the most eye-catching part of The Mask's iconic costume? That's correct. Don't miss out on the tie. Add a black and white combination tie to complete your look. If you are unable to find one, look for it online at any custom Movie Jackets and Accessories store. And you will definitely find it. There you have it; now you are all ready to steal the spotlight this Halloween.
Final Words
Dressing up as The Mask brings back all the fun times and hits us up with the nostalgia of those carefree days. It is a fun way of showing your loud and witty personality. The most fun part is that you can even wear matching outfits with your friends. Where one of you dresses up as the cunning The Mask, and the other dresses up as the shy and innocent Stanley Ipkiss. Or you can always get a drink (or some candies) with your girl Tina Carlyle. We are getting all giddy just by imagining them roaming around the city side by side.