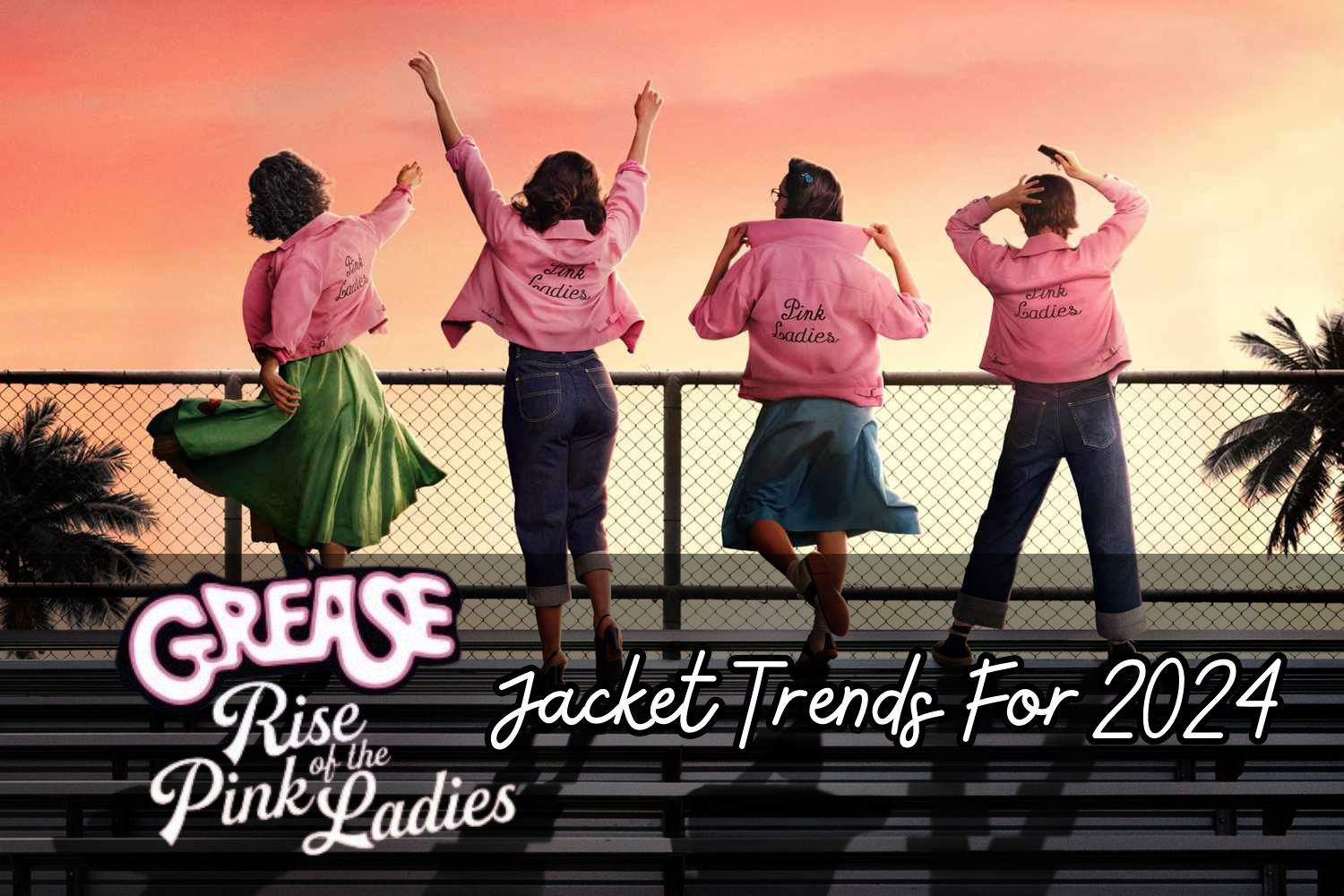 Ever since the dreamy James Dean honed the perfect rebellious look in the film "Rebel Without A Cause" in 1955, teenagers have picked up the challenge to look who dress in the coolest way. The actor's wardrobe inspired the personalities of many young minds. It was he who encouraged Robert Pattinson's Edward Cullen's sulky look in The Twilight Saga movies, as well as John Travolta's Danny Zuko character in Grease. But as soon as the Grease: The Rise Of The Pink Ladies arrived, the ladies of Rydell High stole the spotlight from those sulky and rebellious boys. These girls get in on the action with their remarkable and classic girl gang pink jackets. Guess the future is definitely female, huh?
In this blog, we have shed light on how these classic pink jackets are not only a fashion statement but there is so much more to them. Read on to discover the power they possess, and maybe get yourself a dollish pink jacket too.
Classic Pink Jackets From Grease: Rise of the Pink Ladies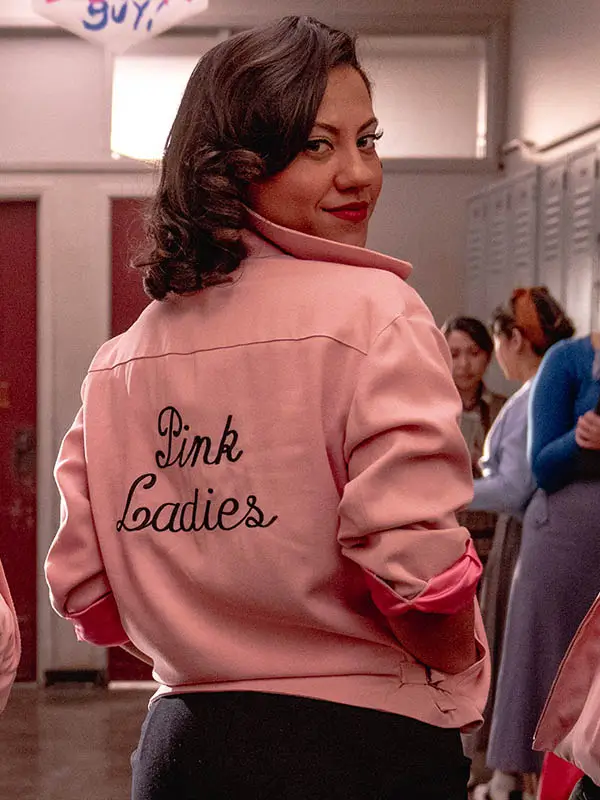 Do you remember the cool Tetrad of Friends in the Grease series, wearing their classic Pink Jacket? Well, proceed on to see how its journey began and whether it is going to return or not. 
The Beginning Of The Iconic Pink Jackets:
It turns out the iconic pink outerwear from the Grease series was more than just an article of clothing. It represented togetherness and companionship. This bright and fun outerwear held a spirit of unity and was a fashion statement back in the day. And guess what? These classic blazers are now making a huge return on screen, and everyone is delighted to see them flaunt again.
The Recrudescence Of The Remarkable Pink Jackets:
Fashion is all about bringing the old styles from the past back again. The same happened with the beloved lady jackets. These blazers are not just some outerwear, instead, they are a massive throwback to a time of vibrant energy, fun, and joy. These garments are providing people from all across the globe an opportunity to rediscover the glee they had while adding a pop of color and antiquity to any ensemble.
Now, you know all about how these jackets became a trend, and their return as well. So, why not take it forward by exploring the power these blazers possess? Below we have discussed in detail regarding this matter, carry on.
The Power The Jackets From Grease: Rise Of Pink Ladies Holds
Hide A Multitude Of Sins
The main reason why we love the trend of these Grease Rise of the Pink Ladies Jacket is that it conceals a whole load of sins. What does it mean? Well, whatever is happening under your jacket, remains a mystery to everyone except you. So, whether you are combating any bumps, lumps, or wiggly arms, this outerwear will conceal them. Or even if you are simply wearing an old shirt underneath, these jackets will make sure to hide it from everyone. Isn't this just the best power?
Keep You Warm
If you are anything like us and are always cold, then you might cherish this reason a lot. Whether you hate layering or feel like an abominable snowman in those layers, a warm pink jacket might be your ultimate weapon to fight against the spine-chilling cold.
If you go inside and outside a lot, then these jackets can become your hack to maintain your temperature effortlessly by donning them at your convenience. And, every time you wear these jackets, you will be embraced by their warm hug. Is there any feeling comparable to wearing a warm jacket on a cold evening?
Add Visual Interest To An Outfit
Want to jazz up your simple blouse and the boring pair of pants? Well, you can easily do so by wearing this iconic blazer to add a bit more personality and flair to your ensemble. You can also spice things up a little by wearing matching shoes and shimmery accessories. So, whether you like enjoying a sparkly look, or adding visual interest to your outfit, you know what to do!
Wearing these jackets is not all about adding visual interest to your ensemble, rather it is also about feeling a bit playful, strong, as well as united. It can bring a sense of belonging and glee in the wearers by reminding them of the Pink Ladies who were brave enough to stand out from the crowd. So, in a sense, you carry the legacy of friendship and harmony whenever you wear the classic pink Womens Jacket.
Add An Extra Ounce Of Authority
Have you ever felt that you are working in a supervisory or managerial role? Well, the perfect way to add an extra ounce of authority to your persona is by wearing these dollish jackets. It won't make you look intimidating, but it will certainly help you by lending an aura of self-confidence. It adds value to attire and fills the wearer with a feeling of determination. So, chin up princess!
Perfect For Any Occasion
Want a little drama in your life? Well don this classic pink blazer and carry a youthful and dramatic spirit. These jackets add a sense of fun to your persona regardless you are actually young, or young at heart only. While these jackets are making a huge comeback, they're bringing back all the fun along with some new and old charm.
These blazers must not be reserved only for special occasions. Rather they are perfect to wear anytime anywhere to help you win over the hearts. So, wear them on for a casual meet-up with your mates, or wear them to a movie night to radiate cool vibes.
Moreover, running errands can be more fun if you have a dash of joy and a splash of color to your day. These jackets bring a huge smile to your face as well as any face who sees you acing the Pink Ladies look as you are doing groceries.
Fun To Customize
Who said that jackets only have to be stiff and ho-hum? Once you get your hands on this iconic pink blazer, what is stopping you from making it even more fun? A lot of people personalize their garments with fabric paints, funky patches, as well as fun pins. You can also add your touch to your jacket, by making it off the beaten track that shows off your flair. Moreover, customizing your jackets can be a fun and bonding activity that you can do with your siblings or friends.
Final Verdict: Don A Pink Jacket And Bam! You're The Cool Kid
As we get a glimpse of the Pink Ladies blazers returning, we are hit by the nostalgia, unity and joy that they represent. These jackets are not only an article of clothing, but they are a celebration of fun times and friendships. So, if you want to don one now, you must know that it is more than just a fashion statement and holds more power.
It is high time to embrace these pink blazers, which are a joyous shout-out to a time of togetherness, bravery, and fun. These jackets encourage the wearers to be cheerful and true to themselves. Let us give a toast to the return of these iconic pink lady jackets – a symbol of timeless style and friendship.