A Buyer's Guide to Grab the Perfect Leather Jacket
Leather Jackets are the hallmark of class, style, and trend. From vintage and sophisticated looks to bold and dazzling appearances, you can rock any kind of style with a leather jacket. However, buying the perfect leather jacket takes loads of careful considerations. After all, why should you invest your time and money in something that is not worth any effort? Yet, with so many leather stores out there online, it is extremely easy to fall under the trap of poor quality and zero commitment.
At Movies Leather Jackets, we are committed to our promise of bringing the finest apparel to all fashion lovers around the world. With a vast variety of clothing and attention to the color, style, and overall look of the outfits, we aim to cater to a large number of stylish individuals. In this regard, our little buying guide intends to take you through the ins and outs of buying the perfect leather jacket.
Season
Before jumping on the bandwagon of buying a leather jacket, you should ask yourself why you need one. This is because leather jackets come in all kinds and looks. By knowing why you need one, you can ensure to make the right choice. For example, if you want a clothing companion for the winters, it is recommended to buy one with a warm interior lining that can trap the heat.
On the other hand, if you want exquisite attire to rock under the sun in summer or spring, you should grab an attire with finer cuts and fit. Conversely, if you want something for an occasion, like Halloween or a costume party, jackets inspired by movies, superheroes, TV series or Cosplay should be your top choice.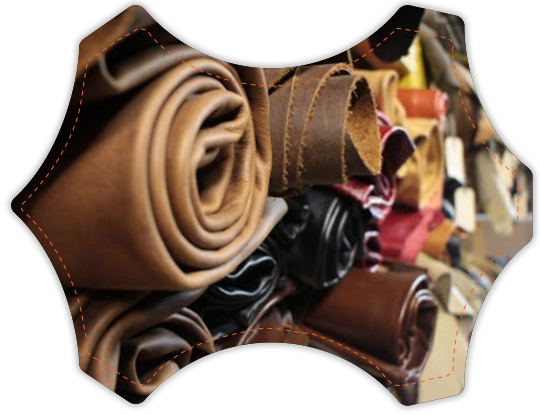 Leather
It will be quite unfair to talk about leather jackets but not pay attention to the actual material of the outfits. Undoubtedly, there are multiple varieties of leather available. Each one differs according to durability, texture, and feel. As a buyer, you should be aware of what kind of leather apparel you are buying, as with style, durability also matters. At Movies Leather Jackets, we use three types of high-quality, real leather to design and stitch the best leather outwears. These are as follows:
Buffalo Hide
A soft, yet durable, type of leather, Buffalo Hide has a distinctive grain, as well as a deliberately distressed and matt appearance. The thickness and durability of this leather makes it resistant to tearing.
Cow Hide
Made from the skin of cows, this type of leather is similar to Buffalo Hide. Yet, it is heavy in weight, while being resistant to turmoil of weather, heat, and water. It is stiff on the outside, yet, soft on the inside.
Sheepskin
The sheepskin, also known as lambskin, is derived from the hide of the sheep, having characteristic comfort and insulation. Being resistant to perspiration, static electricity and flame, it is extremely durable, as well as elastic and softer in texture.
Stitching
The stitching of the leather jacket is as important as the material since it holds everything together. Good stitching is also the representation of the attention to detail and craftsmanship. Stitching is mostly done around the pockets, sleeves, and zippers to enhance the durability, pattern, and the overall design of the attire. A top-quality leather attire uses thick, nylon threads all over, in contrast to thin, regular threats employed in poor quality attires.
Interior lining
A killer leather jacket is further elevated with the finest interior lining. The low-quality jackets mostly use poor, synthetic linings that tear easily, making them less sturdy or durable. Therefore, you should look for leather attires that employ viscose or nylon linings in the interior. Similarly, as long as the body lining is considered, you should pick the outfits with quilted or insulated cotton fibers, making the jacket more breathable, comfortable, and insulated.
Finishing
Besides the stitching and lining, the finishing of the leather is also an elemental aspect of any apparel. After all, the finishing adds the perfect value and statement. At Movies Leather Jackets, the outwears are categorized by a variety of leather finishes. These are as follows:
Top Grain
A very high-quality leather, the top-grain finish provides a protective layer against stains while enhancing the durability and toughness of the leather.
Nappa
A rather soft and cozy type of leather, the Nappa finish adds a velvety, fine, and smooth element to the entire attire while making it resistant to water and harshness of the weather.
Aniline
Dyed to remove any unneeded marks and blemishes, the aniline finish gives an eminent and delicate look to the leather.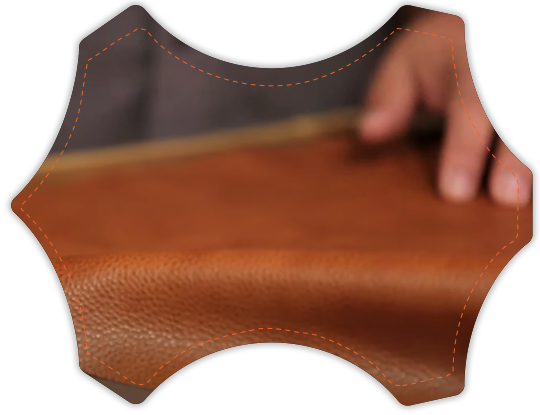 Nubuck
The nubuck finish incorporates a sandy look from the inside to the leather, giving it a soft and velvety touch.
Suede
Similar to the Nubuck finish, a suede finish of the leather makes it soft, cozy, and flexible without compromising on the durability of the material.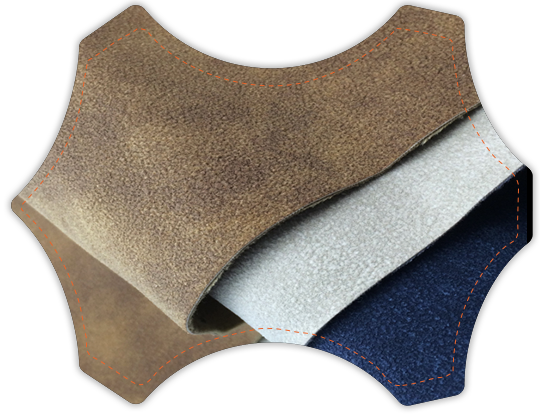 Cut and Fit
You can't rock a style if your clothing is too tight or loose. Therefore, the size and fitting of your leather jacket also matters. Poor quality leather jackets are designed to fit as many people as it can, having loose cuts which don't look good at all. In this way, brands avoid the cost of manufacturing jackets again and again. However, at Movies Leather Jackets, you can customize your jackets according to your preference, so you look just the way you want.
Detailing
Other than the material, cut, and fitting, a leather jacket has multiple details to elevate the overall style look. These include zippers, pockets, seams, studs, colors, and any other ornamentals. The quality of these details should be substantially exceptional as well since the outer look of the jacket depends on the details.
Type
Depending on the detailing and overall appearance, there are a variety of leather jackets that can give you different kinds of looks. Be it sturdy and robust or laid-off and subtle. At Movie Leather Jackets, here's what you can get:
Biker Leather Jackets
The Biker style is a classic look of leather jackets that goes with any temperament and fashion appeal. Specifically designed for adventures and beating the toughness of weather, this apparel guarantees both style and sturdiness. The detailing on this outwear provides ultimate safety from the harshness of the weather, especially wind buffeting.
What to look for?
Slim-fit design
Zippered front
Padded shoulders and elbow panels
Cuffed zippers
Collar straps
Multiple pockets
Bomber Leather Jackets
If you want a military, sturdy, and trendy look, Bomber Leather Jackets can serve that purpose. Besides style, the features of this bomber leather jacket provide protection against heat, comfort, and insulation.
What to look for?
Knitted collar, cuffs, and hems
Rib Knits
Loose Fit and Long length
Multiple, spacious pockets
Waterproof design
Leather Coats
A Leather Coat especially comes in handy during winters, as it provides ultimate protection and care. With an ageless design, a leather coat is always the perfect outwear for any occasion. Be it something formal or just a night out on the weekend.
What to look for?
Shearling fabric collar
Padded Shoulders
Notched Lapel Style
Loose Fit and Long Length
Magnetic button conclusion
The aforementioned guide sufficiently highlights all the important information you should know before buying the perfect leather attire. If you have any other questions, you may contact our customer staff for further information.
Reefer Leather Jackets
This Leather apparel is designed for those individuals who love simplicity in style. Viable for informal and causal looks, a reefer leather jacket is a great choice for you if you want to break away from the formal, business styles.
What to look for?
Wide Lapels
Slanted Hip Flap Pockets
Double Breasted Button Fastening
Some buttons to the neck point
Trimmer Zip
Leather Blazers
A leather blazer is a timeless piece of attire that gives you an elegant and sturdy look. On the other hand, it is also a good choice to wear a blazer if you want to carry a formal style. It is a symbol of sophistication and robustness.
What to look for?
Vents at the rear hem
Buttoned Cuffs
Flapped Stitches
Buttoned Design