So, that time of the year is near when everyone gets the chance to unleash their spooky side and showcase their creativity with the help of their attire.
Yes, you are right, we are talking about Halloween. After hearing about this event, a question must pop into your mind: "What will I wear?". We are aware that on this occasion, everyone wants to look distinct from others; this is why we are here to guide you.
From so many options to choose from, this season, style as any character from your childhood's comic-con. This idea will work perfectly fine whether you are planning to go out solo, as a couple, or in a group.
In this article, we will explore some creative and attractive looks that you can create at the Halloween party. So keep reading.
Show Your Creativity Through Style: Take Inspiration From Comic-Con For Halloween
If you think that Halloween is all about spooky and creepy attairs, then you must rethink again.
This event offers an opportunity for everyone to style themselves according to their interest. Whether you are a fan of superheroes, video games, sports or even a villain, you can create your Halloween Costumes according to them. So, without more delay, let's have a close look at our top picks from the Comic-con characters. Finalize your outfit before anyone selects them.
Agent Daisy Johnson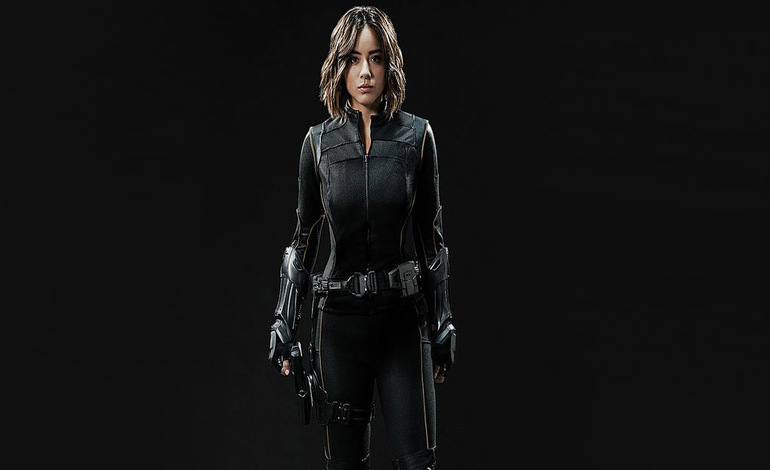 Are you crazy about Marvel and watched each and every movie of them? Then, you must be aware of who "Skye" is.
So this Halloween, dress up like the superhuman that is Agent Daisy Johnson. Aside from her powerful character, her attire also attracts most of the people. Most fans know her as "Quake", due to her ability to generate vibrations that resemble earthquakes.
Appearing like this S.H.I.E.L.D. operative is effortless; all you need is a zip-up charcoal-colored compression jacket with matching stunt pants. You can easily get this attire from any online Marvel Comic Costumes site. These websites offer the ditto outfit, so the customer gets the perfect look. To create the same appearance, you can pair this outfit with fingerless gloves and black boots, and you are good to go.
Captain America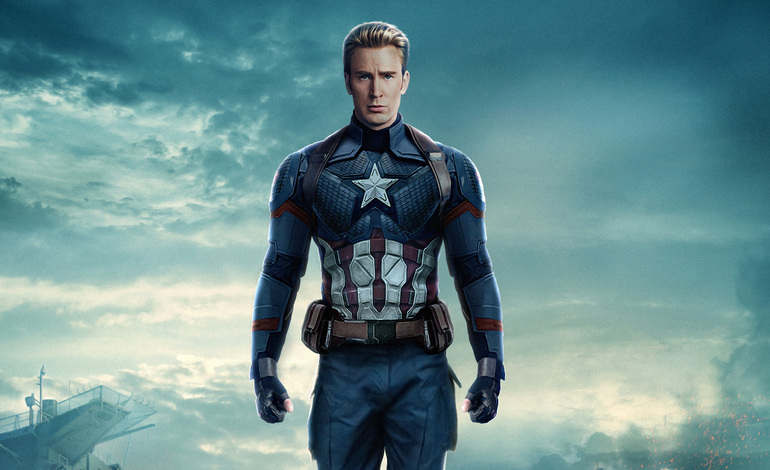 While talking about Marvel, how can we forget the most impressive character: Captain America?
If you want to present yourself as a righteous defender of evil, then his outfit will surely give that vibe. So, to appear like this superhero, you just need the Captain America Costume, which you can easily get from any online store. And don't forget to wear his mask and carry his shield to complete the look.
Marvels are usually everyone's favorite, so you won't regret this choice. This character is loved by a number of people because he possesses no superpowers but still manages to beat the evils.
Scarlet Witch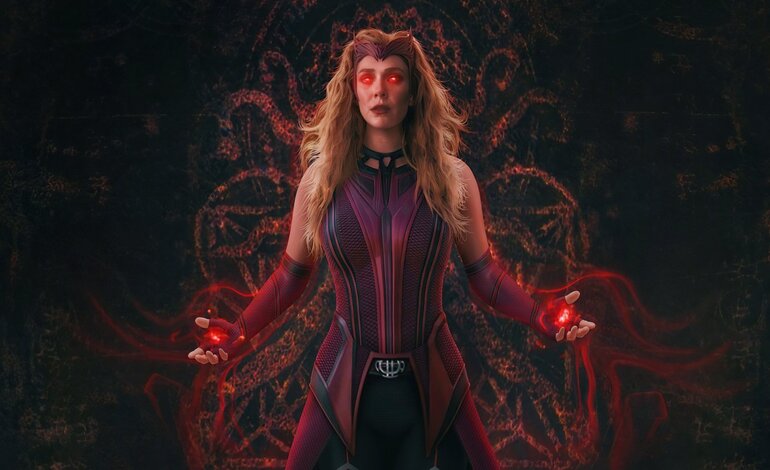 Not everyone admires heroes; some of us also like the skills and strategies of villains.
Thus, for those people, we have also picked a few options as well. One of them is Scarlet Witch. If you are seeking Avengers Costumes, then you must have viewed hers as well. To create her captivating look, you have to find a burgundy long jacket with long-fitted sleeves.
And underneath that, you have to add a same-colored front zipper closure shirt and pair it with black faux leather bottoms. Additionally, you can also complete the look by wearing fingerless gloves and black boots.
Black Widow
For the girls who want to look classy in black to catch some eyes, they can appear as an iconic superhero: Black Widow.
To create her bold and attractive look, you will need a body suit, wristbands, and utility belt; all of them must be of a blackish shade. And to put together the Black Widow Costume, you have to wear black boots and add a few gadgets to the outfit. As a result, you will surely look like a talented assassin and stand out from others. 
Joker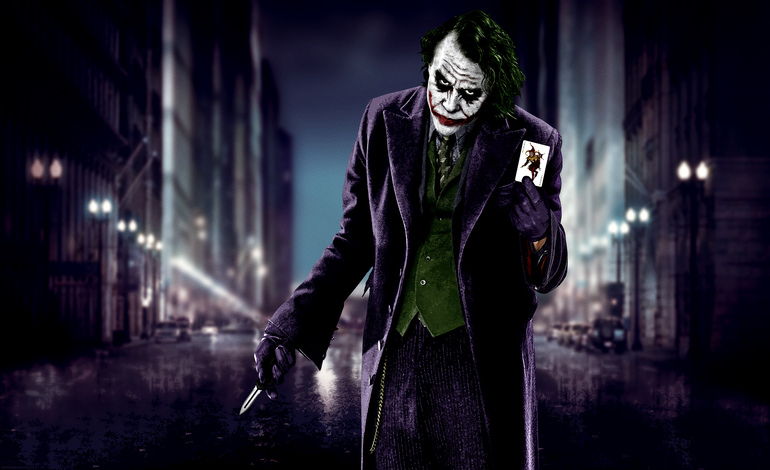 Halloween just wouldn't be the same without the mischievous and unpredictable Joker.
So why not appear like one? The DC Joker has changed his look numerous times, so you can pick any one of them and assemble the things needed to create it. If you find it problematic to find Joker Costumes, then you can grab them from online DC Comic Costumes sites as well. These websites are usually filled with the outfits of all main characters in the season of Halloween.
So don't work hard, but act smartly like the Joker. You can also take assistance from temporary face paints and hair dyes to compose a perfect look.
Batman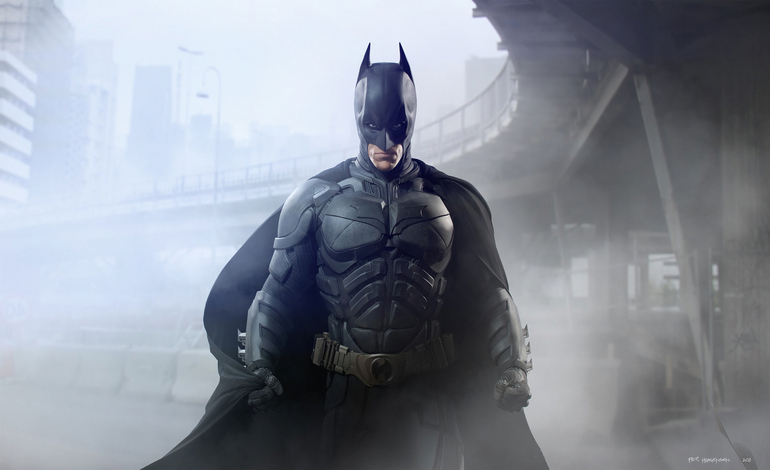 As we talk about the famous Joker, we can't simply brush aside his opponent, the one and only Batman.
This super cool DC character has won the hearts of many people. So appearing as him will surely grab some eyes. To create a Batman Costume, you will require a black or grey bodysuit on which a bat logo should be printed on the cheat area. Moreover, add a black back cape and wear black shoes to look the same as him.
So appear ditto as him, keep your personality serious all the time, and don't speak much. As a result, it will create his vibe.
Baby Yoda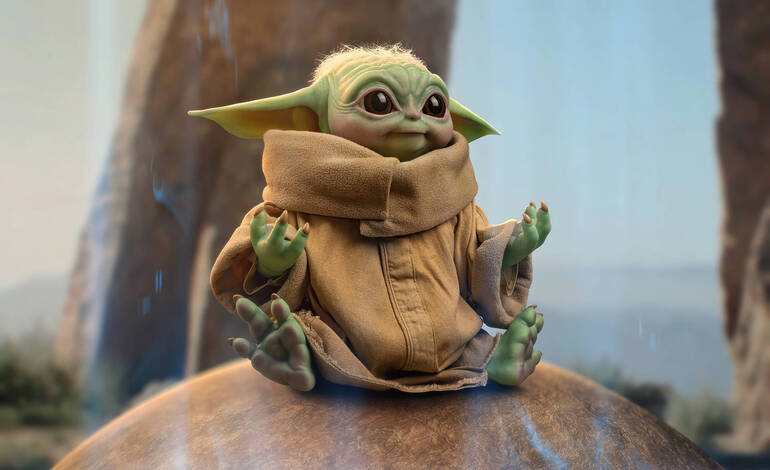 One of the most loved comic con characters that has won the hearts with his innocence and cuteness is "Baby Yoda".
It's one of the most creative ideas that nobody has ever thought of. So, to craft a look like him, you will require a long frown gown and brown boots. For the face area, you can use green paints or a Baby Yoda mask, which you can find easily on any Star Wars Comic Costumes site. Lastly, you can hold a cup as well to create one of his poses.
This movie is one of the most famous ones, so people will surely admire this unique look of yours. This idea looks adorable for kids, but adults can also try it to show their love for this character.
Cassian Andor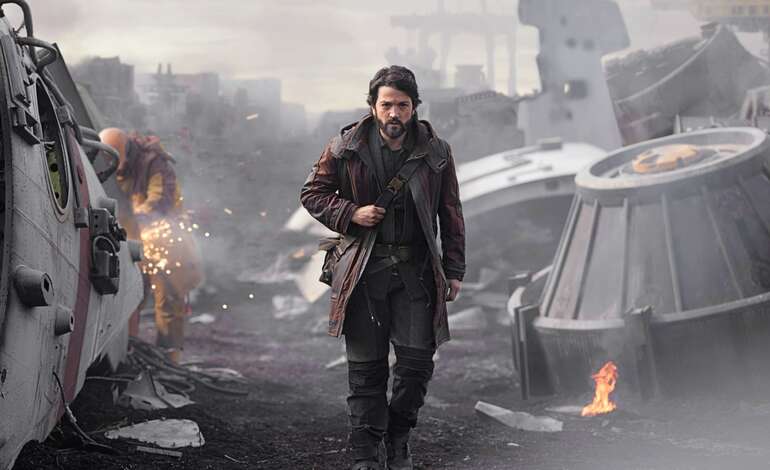 Hearing the name Star Wars surely remind you of one of its rebellious and talented assassin: Cassian Andor.
This character has caught the eyes of people due to his abilities and personality. He's a determined, single-minded and fearless spy. So, if you want to showcase yourself as him, then you must have to get your hands on the Star Wars Diego Luna Costume. Or you can craft it from scratch as well. Grab a long brown coat, and wear it over a brown sweater and black jeans. Lastly, add some old scratchy boots to create a perfect resemblance. 
Stranger Things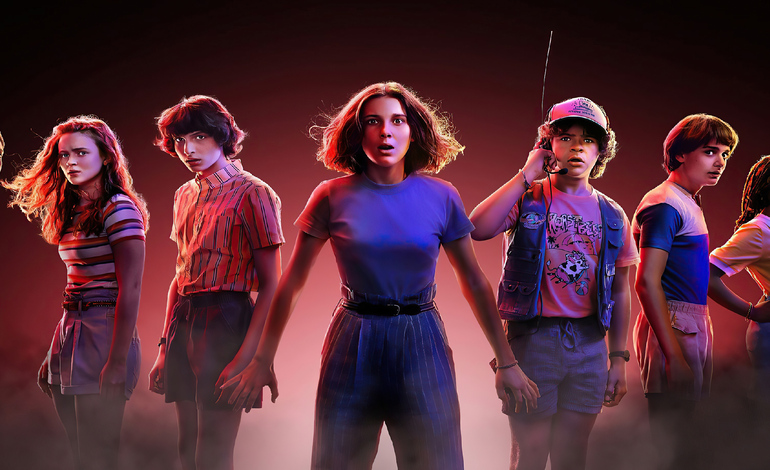 As we are aware that Halloween is all about creepy and spooky vibes, this may remind you of one of the hit TV shows: Strangers Things.
Each and every character in this series is amazing on their own. So you can attire yourself as any one of them. Moreover, All of them were school kids and wore casual clothes, so styling like any of them wouldn't be a challenging part. You can also get assistance from any TV Comic Costumes site to get guidance about the outfits of these characters. No matter who your favorite is, Max, Will, Eleven, or even Bill, you can easily appear as them.
Daenerys Targaryen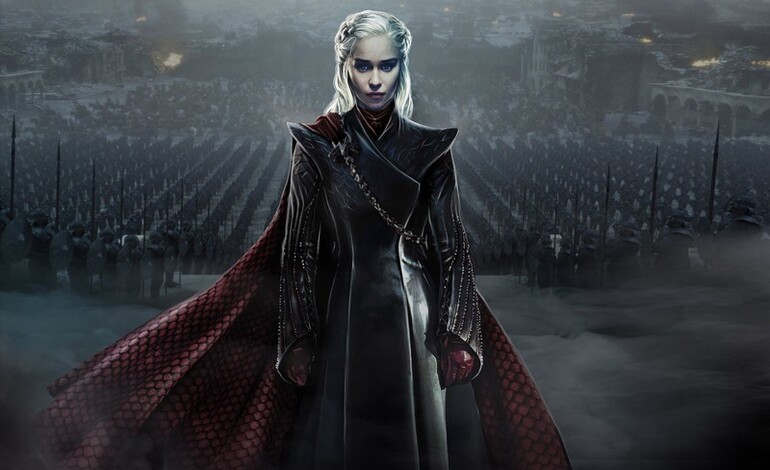 When it comes to discussing TV shows, there's one that simply cannot be overlooked: Game of Thrones.
This epic series has captured the hearts of millions, and its unexpected emotions and scenes have kept the interest going. One of the most popular and powerful characters in this TV series is Daenerys Targaryen.
Her persistent, strong, and determined character was one of the attention-grabbing elements. To represent yourself as this princess, you must grab a beautiful gown and a while wigs. You can also get the exact same outfit from various sites that offer Game of Thrones Costumes. They will offer you the one which not only fits you well but is of high quality.
Scott McCall
The last impressive option of our TV comic con is the hit supernatural show, Teen Wolf.
Gone are the days when people only dressed as a ghost to scare people away. These days, you can find a lot of options to choose from, like serial killers, vampires, and even wolves. People mostly prefer bloodsuckers, but if you want to do something unique, then you can appear as a wolf. The one character who is also the hero of this series is "Scott McCall".
For his attire, you will not require much; a casual denim jacket and a simple grey tee will work fine. For the wolf teeth and ears, you can contact any Teen Wolf Costumes Sites. These websites possess all the fake creepy stuff to create a perfect Halloween look.
Persona 5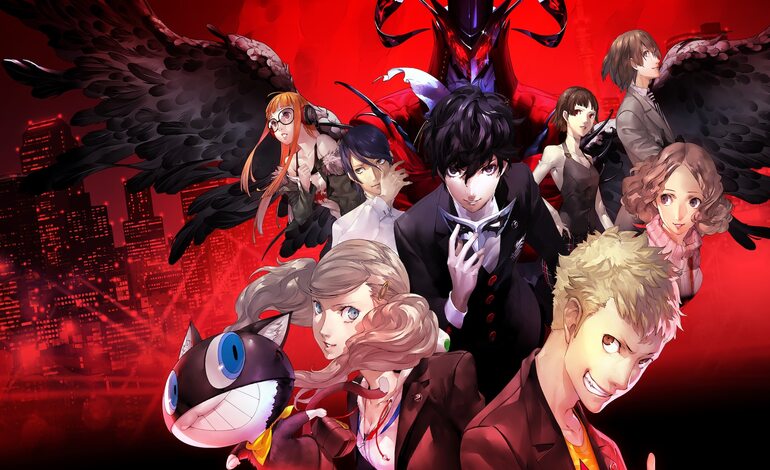 Halloween is all about representing your interests and creative side, so we don't leave the people who love to play games behind.
Spending the whole night playing games on PS4 or PS5 will surely make you familiar with one of the famous roleplay games: Persona 5.
This game got this much popularity due to its story, visuals, and even music. The top favorite character of gamers in Persona 5 is Ann Takamaki. So now stop searching for Video Games Comic Costumes and styles like her. Ann Panther's outfit consists of a moulded mask, a well-styled wig, and a fitted red costume. All of these elements combined together are enough to steal the hearts of gamers.
Tomb Raider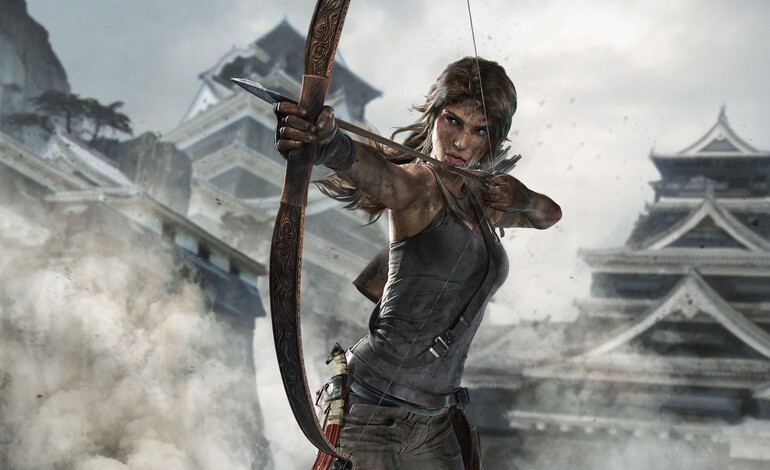 Speaking of video games, how can you ignore the one which has not only captivated the attention of gamers but also the movie industry?
If you are thinking about "Tomb Raider", then you are on the right track. This action-adventure game possesses the best story and graphics, which makes it look appealing to the heart and eyes. The main character of the game is a girl who is capable of doing all the challenging tasks. So find the Lara Croft Costume from any online site and steal the show of the party with her attractive and powerful look.
Or you can create that on your own as well by wearing a racer-back tank top, short stretchy shorts, and a leg strap gun holder with a fake pistol. Additionally, you can also add some fingerless gloves, a belt, and motorcycle boots to complete her look. Now, you are ready to match her adventurous personality.
Harley Quinn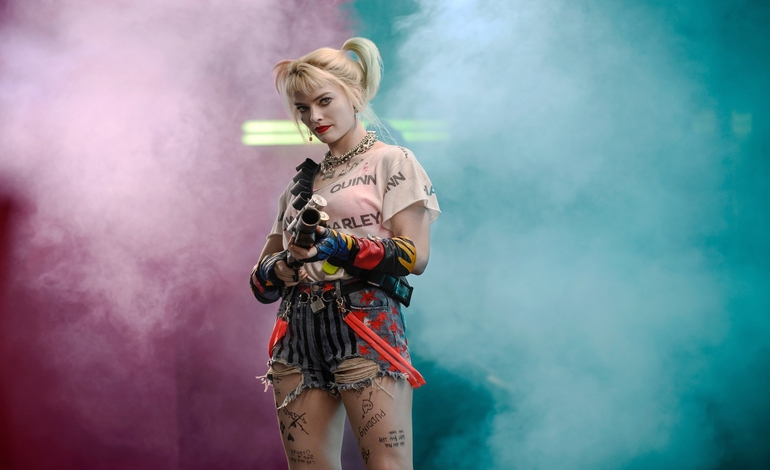 Halloween is incomplete without crazy and funky looks, so why not create one from the crazy supervillain movie?
Yes, we are talking about the suicide squad. One of the popular and attention-grabbing personalities in this movie is Harley Quinn. So this season, appear like her and create a powerful impression on others. Her character has also changed the costumes a number of times, and she carries each of them perfectly.
So grab all the essentials to create a look like her. All you need is black pants, a white tee, and a Harley Quinn jacket. After that, make two pony tales and dye them red and blue. You can also apply some make-up or face paints to add the details like her. Lastly, don't forget to bring a baseball bat to the party.
All in all, these are a few of our top picks from the comic con characters that can surely help you stand out from others. Now it's on you how creatively you present your favorite one. All of the above-mentioned customers can be easily found on various outfit stores or online sites. Additionally, a few of them can be created by yourself as well. So don't delay any more; plan your extraordinary Halloween outfit now.
Conclusion
That time of the year is near when you can be yourself for once, and no one will judge you about that.
Halloween is an occasion that offers a great opportunity for people to showcase their personalities and choices in the form of creative looks. These days, the Comic-Con outfits collection is on fire. Thus, we have covered a few of the popular character ideas for you to create above.
So, hurry up and choose the one which best presents your identity and show the world which character inspires you the most. Or else someone else will steal the spotlight.