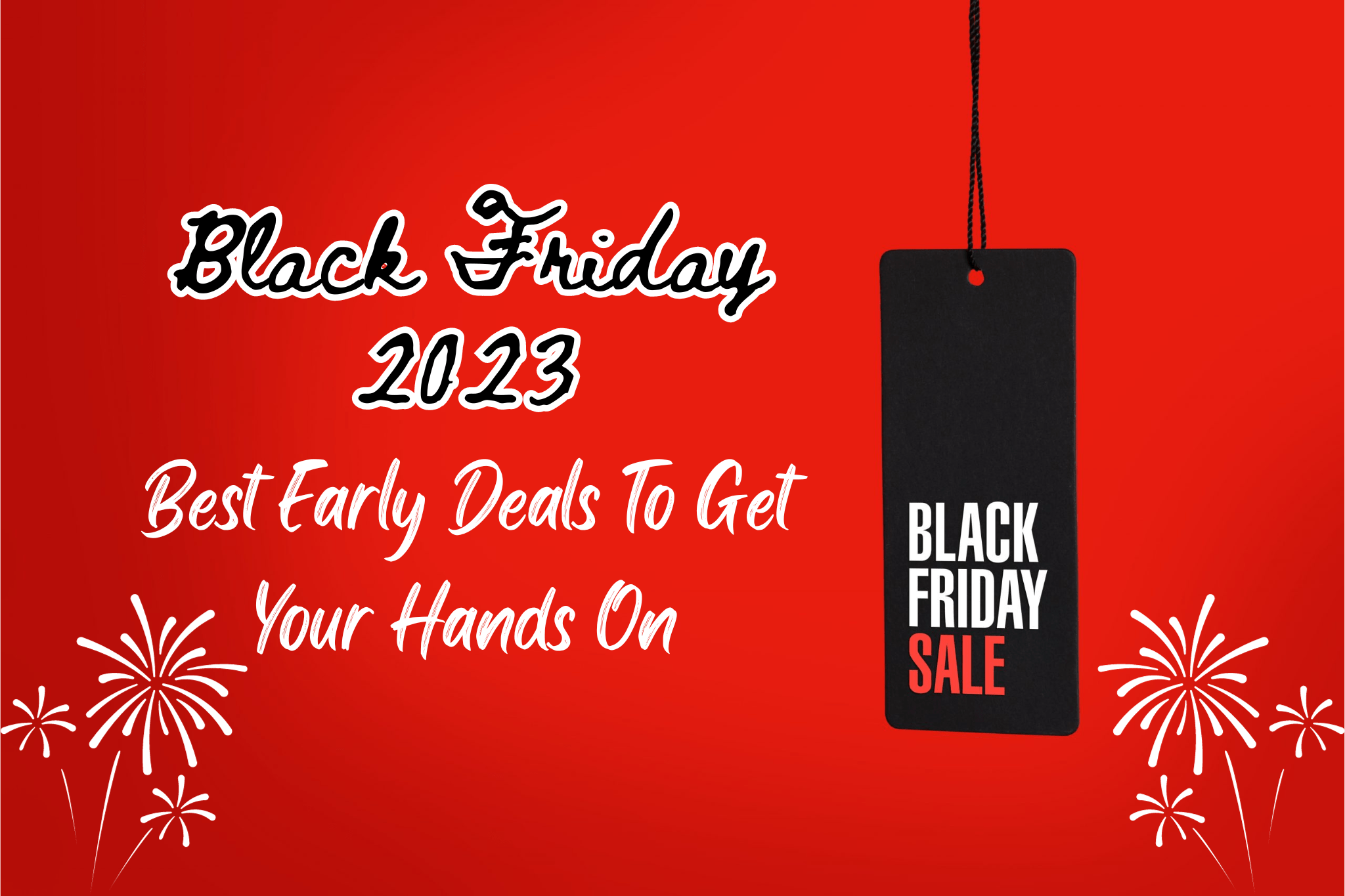 Are you ready for the Black Friday shopping season, because we most certainly are!
You must be thinking "How there are the deals of this event going on?! November just started!" Well, our beloved reader, mercantilism cannot be slowed by mere dates on the calendar, can it? Nope!
Plus, if you can get ahead of the madness that comes with Black Friday, you can make a massive dent in your holiday shopping and save some $$$. So, why not?
So, to help you jump on the bandwagon and take benefits of some amazing deals, we have written this blog. Read below to get acquainted with some of the best Black Friday jacket deals right now!
Let the season of shopping commence!
Get Ready For The Black Friday 2023!
Hold Up When Is Black Friday 2023 Coming?
Black Friday is always celebrated on the 1st Friday after the most prestigious holiday – Thanksgiving! This year, this holiday will be taking place on November 24, Friday! However, deals have been started much earlier in anticipation of Black Friday. From electronics to Mens Jackets Black Friday, there is a lot that you can get your hands on.
So, what are you waiting for? We have discussed some amazing deals on jackets below to help you get an idea of some of the best outerwear available in the market. So, don't waste another second and read on!
Black Friday Deals Happening Right Now!
Black Friday Sale 2023 has just started for some brands, whereas, for others, it might take a week or two till they introduce their amazing deals too. But, since that time is the peak season of shopping, almost every product becomes sold out as soon as it hits the market. Or worse – every person is seen wearing the same things on the very next day! Yikes!
To help you stay away from wearing anything similar to every single person in your neighbourhood (that is what happens when you wait till the last moment), we are here with some amazing news! Really? What is it?
You can now try your luck with some of the best deals that are going around Black Friday Jackets, and get yourself some amazing pieces. To get more details on it, we suggest you read below:
Chris Claybrooks Chicago Bulls Jacket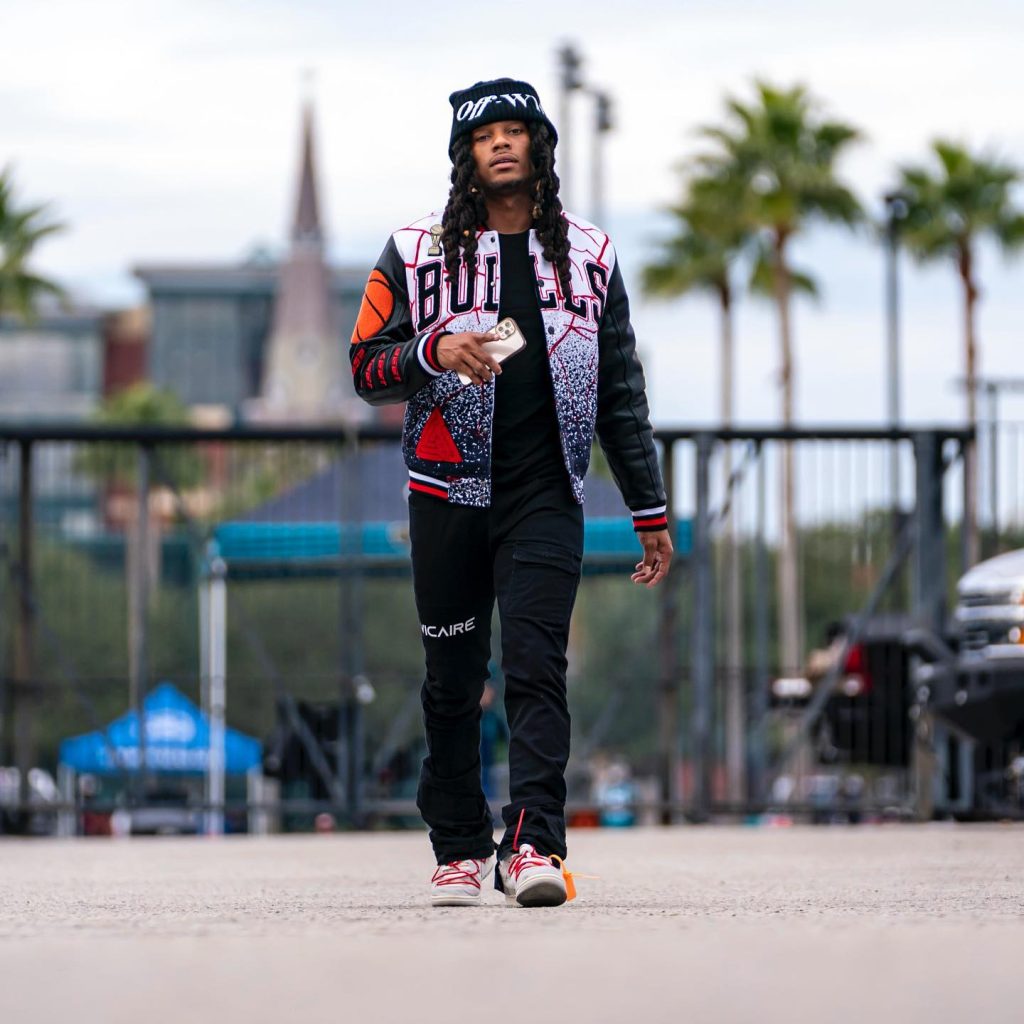 If you are a fan of the amazing footballer 'Chris Claybrooks' then we are sure you must have seen him donning his super cool Chicago Bulls jacket. Well, this jacket will look as cool as you as it was looking on him.
The Chris Claybrooks Chicago Bulls Jacket is not only a protective gear but also makes you look pretty dope. Luckily, you can get your hands on this dope outerwear on this Black Friday deal that is going on right now.
With the woollen body and leather sleeves, we are sure you are going to become the next talk of the town in no time. So, get your hands on this amazing statement piece before it becomes out of stock or worse – the black Friday deal ends!
Super Bowl The Weeknd XO Leather Jacket
Whether you are a fan of The Weeknd or just a fashion enthusiast, get your hands on Super Bowl The Weeknd XO Leather Jacket right now. This amazing jacket has been the prime focus of this Black Friday deal that has been going around. And, rightfully so.
This jacket is the perfect blend of fashion and functionality because it is made up of a woollen body and leather sleeves. Just like the above-mentioned statement piece. So, before it vanishes out of the Black Friday deal, this is your cue to order it right now!
Orlando Magic x Jeff Hamilton NBA Blue Varsity Jacket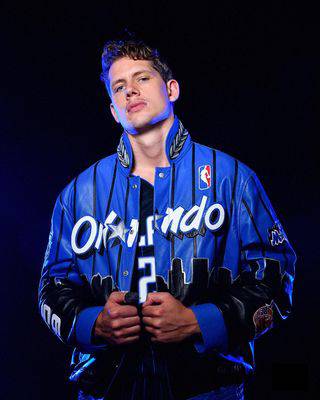 If you are a basketball fan who is crazy about the Orlando Magic team, then you have to get an Orlando Magic x Jeff Hamilton NBA Blue Varsity Jacket at all costs. The good part? You won't have to pay the actual cost of this jacket because guess what? Well, count your lucky stars because this jacket is up for a Black Friday deal right now!
So, hurry up and book one for yourself before the deal ends. This fashion outerwear is so much in demand that we were shocked to see it available at such reduced rates. So, take the benefits of this deal and get your hands on this timeless garment.
San Francisco 49ers Super Bowl Leather Jacket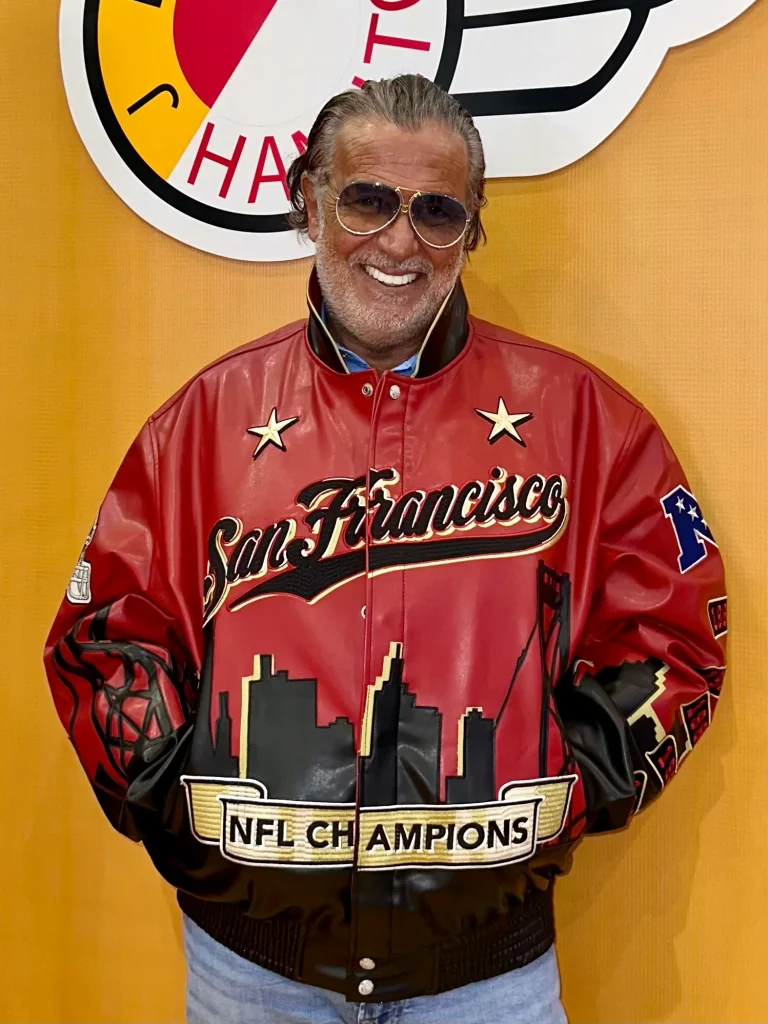 To get your hands on the beautiful fashion staple – the San Francisco 49ers Super Bowl Leather Jacket check online stores that are offering it on their Black Friday deal, right now! This jacket is perfect for any football enthusiast especially the fans of the team "San Francisco 49ers".
Moreover, if you are thrifty just like us, then here is good news for you. Due to its mesmerizing colours – Red and White, you can style this jacket on Christmas too. What a splendid idea!
A$AP Rocky LV Black Varsity Jacket
If you are a fan of rap music then 'Good For You'. You can show your never-ending love for the world-famous rapper "A$AP Rocky" by wearing the A$AP Rocky LV Black Varsity Jacket.
However, if you know nothing about rap, and are inclined more towards the fashion industry, then again, this jacket is your ultimate solution. It being chic and cosy, will not only make you warm and snug on a cold evening but also help you save some $$$ if you get it during the ongoing Black Friday sale.
When will there be Black Friday in 2023?
This event always lands on the 1st Friday right after Thanksgiving. So, this year, it will fall on 24th November. It is only a few weeks away!
How much discount to expect on Black Friday?
In-store discounts, on average fall around the 20 per cent off range following the week of Thanksgiving. It gives rise to a rough 37 per cent savings on both – Thanksgiving as well as Black Friday. Moreover, online deals of Black Friday follow suit having an average discount of 34 per cent!
Which stores offer the best Black Friday deals?
Bigger retailers including Walmart, Nordstrom, as well as Amazon offer amazing sales and deals up for grabs. However, you can also try your luck with a lot of individual retailers. Sephora, Our Place, Ulta, Solo Stove, Saatva, and so many more are the names of a bunch of retailers that offer the best Black Friday deals each year.
What time should I go shopping for Black Friday?
The perfect time to go shopping on Black Friday is as early as you can go. The doorbusters and amazing deals start as soon as the clock hits 5 a.m. This is why, a lot of stores allow people to enter the shop even earlier to grab their favourite items off the rack. The deals fly off pretty fast, so try to reach as early as you can.
Summing It All Up
These 2 weeks will pass in full tilt, so it is better to get your hands on the ongoing Black Friday deals. It will be much better than being sorry for yourself later, when the amazing pieces become out of stock, or the deal ends. So, don't waste any more seconds, and look up the statement pieces mentioned above and order whichever you feel most fit for yourself right now!