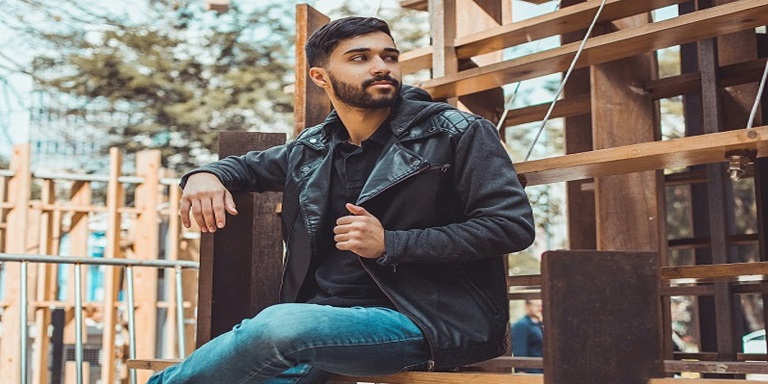 Every year the Comic-Con is heavily anticipated by nerds, geeks, and super fans. Whether kids or grown-ups, no one wants to miss this chance of celebrating their love of pop-culture. What gives this event an even more exciting touch are the costumes. The participants can dress up as their favorite characters and experience their dream world even if for a few hours. The characters can be taken from movies, tv-series, or video games. If you are one of those fans but inspiration hasn't struck yet then check out our list. We have the coolest cosplay leather jacket outfits for all.
The Walking Dead Negan
If you are a fan of the Walking Dead then what can be better? Dress up as the popular character of the franchise in a Negan leather jacket ensemble. It will give you the perfect vibe of a zombie survivor. The style can be further elevated by carrying a baseball bat. Pair it with jeans and a red muffler. And do not forget to include a grim facial expression.
Empire Strikes Back Han Solo
This leather jacket outfit gives you just the look you need to be a nerf herder. Bring out that scruffy, devil may care appearance with the Star Wars Solo jacket. Be sure to carry your lightsaber in case you come across Darth Vader.
Captain Marvel
This is the first of the cosplay Jackets for women, we have on this list. Captain Marvel is one of the most powerful female comic book characters. Talk about the perfect symbol of female empowerment. You cannot get cooler than this red and blue leather outfit.
Star Wars Finn
Finn is a recent addition to the Star-Wars movie franchise. Yet that doesn't affect our love for him. Quirky, brave, and loyal, he has all the things you want in a best friend. So why not step in his shoes for a while with the Star Wars Finn jacket!
Deadpool
Deadpool cannot be ignored when there is talk of popular culture. He has a big mouth and the wit to match. Everyone's favorite comic book hero, he is sure to be a part of Comic-Con. So dress up in a leather jacket inspired by his costume and be the star of the show.
Harley Quinn from Suicide Squad
Harley is the queen of sass and insanity. And she definitely has a stunning wardrobe to compliment her style. The character was imitated in huge numbers by cosplayers when the Suicide Squad came out in 2016. And the hype of the character hasn't died down yet. Wear the gorgeous Harley Quinn jacket to this comic-con too and display your inner diva.
Captain American Quantum Jacket
The next on cosplay jackets for men is the look inspired by Captain America. The costume featured in the End Game is the concept behind this leather jacket. Feel the exhilaration of time traveling and joining this quest of the Avengers through it.
Star-Lord Jacket
Superheroes do not just entertain but are bound to inspire the fandom with their looks. The Star-Lord has a smooth style suited to a legendary outlaw. And we love it. Capture the attention of everyone around you by dressing up in the Star-Lord jacket.
Qira Jacket
If you are a devoted fan of Star-Wars then you are sure to have seen the spin-off Solo film. Emilia Clarke paints a stunning picture in a winter leather jacket. And you can too with this whole outfit and bit of her cleverness on your side.
Captain America Jacket
We wrap up the list once again with Captain America. He is definitely fit to lead and his jacket will give you the swagger you need. Rock this look in Comic-con and earn appraising looks and comments from fellow fans.
These were all the cosplay jackets we had to give you the options for your next Comic-Con. We hope our descriptions will help you choose an outfit you love!