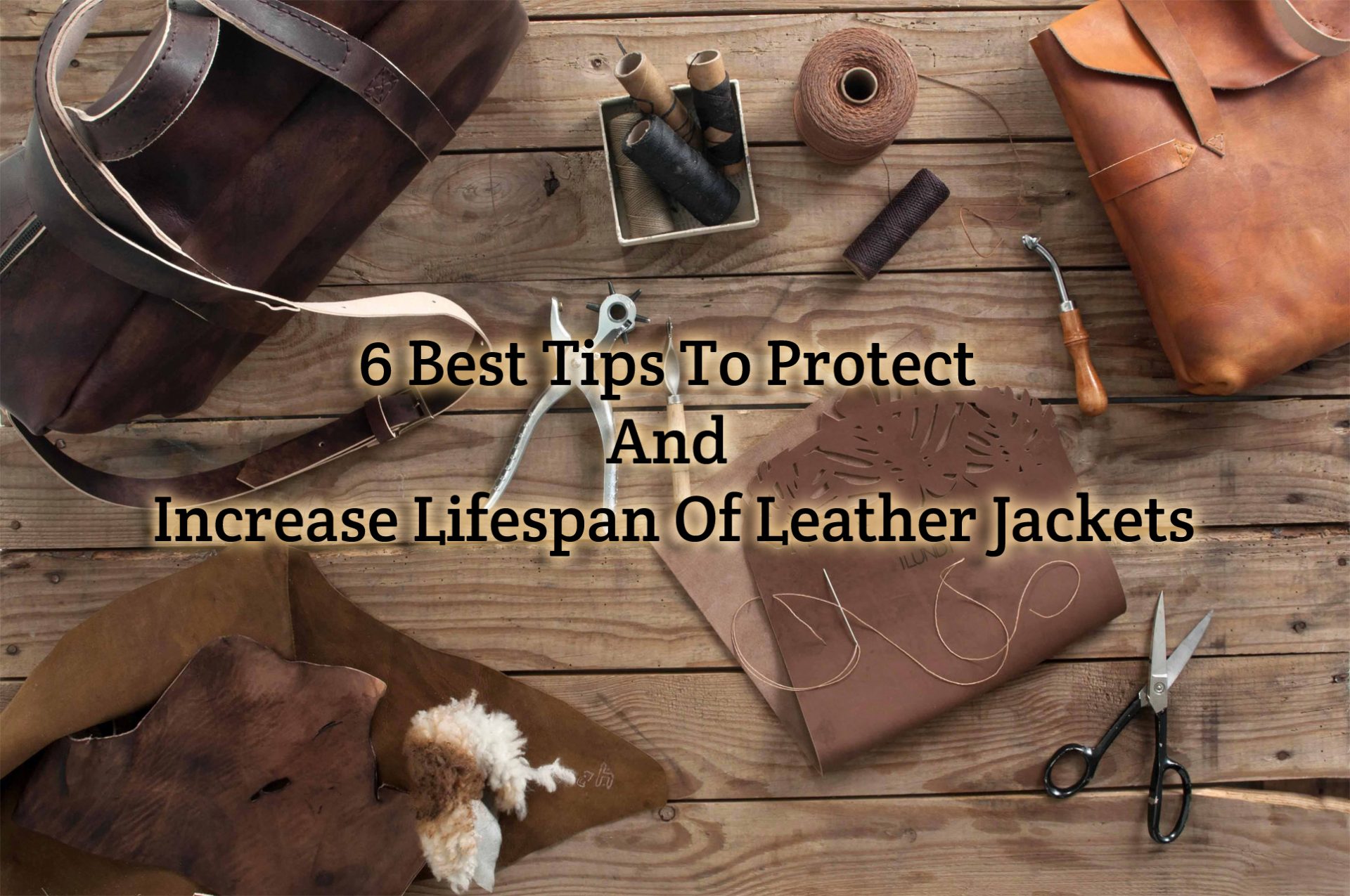 For years, leather jackets have secured a spotlight due to their rugged look and durability. Talking about their history, they came into existence in the 20th century and were further modified for the armed forces during World War II. Later, a Hollywood actor adorned this apparel to appear as military personnel in the movie, and since then, it has become a fashion statement.
However, don't just throw away this outwear in the pile of your ordinary clothing if you have invested in the best quality one. Instead, follow some helpful tips to turn the leather jacket into the most everlasting outwear of your closet.
In this article, we will enlighten you with the six most valuable tips that will help you protect and increase the lifespan of this outwear.
Clean It Properly
First, the amount of care your leather jacket requires depends on how often you use it. Do you wear it casually or occasionally? The second factor that can affect outwear is the environment you dwell. If you adorn your lil peep jacket or other more often, consider cleaning it twice a month.
Use a gentle and non-toxic detergent for gently cleaning this apparel with your hands. Avoid cleaning it in the washing machine, as doing this would damage the material. A pro tip is to read the instructions on the label attached to the apparel. If it covers in grease, dirt, or oil, reach out to experts or dry cleaners to avoid any damage to the outwear.
Prevent from wearing it outside during the rainy weather and if by any chance, it gets wet, dry it out immediately. Or if cleaning it well, utilize the towel to absorb the excess water. After that, hang it in a shaded place to dry it further. Keep this in mind; never turn in sun exposure as it will cause harm to the sheepskin material.
If you have a hair dryer, use it to dry quickly and suck out any excess moisture. Store it carefully when not using it. Make sure that it doesn't get exposed to UV rays or moister in any way wherever it is stored.
Leather is a solid and durable material derived from the tanning or chemical treatment of animal skin. Furthermore, it acts similarly to our skin. Therefore, just as our skins require moisturizer in extremely chilly weather, the same goes for animal skin. The more you wear it, the other natural oils from their skin will wear out.
So, it would help if you regularly oil to maintain the material's shine and excellent shape. Moreover, apply conditioner to it and buy the conditioner while considering the type of animal skin you own. If you do not use conditioner, the sheepskin will be dull and ugly, and not just that, it will get vulnerable to dust and dirt.
The number of times you condition it depends on the weather conditions of your location. If the wrapping apparel is of fuzzy and napped suede and you wear for the first time, spray it with water and stain protector.
Do you know that sun rays are leather material's first enemy? The more you would expose it to the sunlight, the further its vibrant and beautiful tone fades out and look ugly. Besides affecting the colour, sun rays weaken the material and develop cracks. Therefore, use a UV protector to give your outwear an extra layer of protection to boost its lifespan.
Just like conditioner, choose a UV protector according to the type of your coat's material. And if you are unable to find that, use a neutral protector. Make sure you apply the UV protector to the absolute staple to get the maximum results. Plus, apply it after cleaning it first.
Just like the individuals who dwell in frosty weather conditions have to apply conditioner to their suede coats. Similarly, if you live where it rains often, consider waterproofing your pelle pelle jacket or any other coat of similar material. For this, buy a good quality waterproofing solution or wax and apply it evenly on the entire clothing.
However, a pro tip is to use a thin layer if you have already covered the fabric with a conditioner. This instruction is because the thick layer can reduce the material's breathability, causing damage.
Don't Let The Stains Sit For Long
If any saucy gravy or some other meal or drink spills on your suede blazer, don't let the stains sit for more than an hour or two. Instead, reach out to professional cleaners, as they will clean it while avoiding any damage. They know the right tricks to wash, clean, and preserve it. So, whether you splurged or invested a good amount on your leather jacket, don't hesitate to take professional help.
We suggest you not let the stains sit because they would penetrate the skin's pores. Later, they would get permanent, just like a tattoo. Plus, the best time to do a caring and prepping session for your bomber wrapping is when you come back home and are about to back to its storage place.
Summary
Good quality leather jackets can cost an arm and a leg, making it hard to buy them often. So, if you want to increase the lifespan of your investment, take the necessary measures to protect it adequately. Hence, as we understand that money doesn't grow on trees, we shared six valuable tips. Summarizing those tips, we suggest cleaning your outwear properly with a non-toxic and gentle detergent.
Keep it dry, use a hair dryer on low speed, or hand it in the shaded spot. Moreover, apply a good quality moisturizer to prevent the material from getting dull and unattractive. Avoid exposing the suede blazer for too long to the sun's rays; apply a UV protector if you do. Furthermore, consider waterproofing and don't let the stains sit for more than an hour to maintain their beautiful colour.